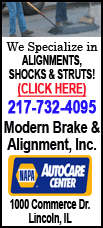 "Without her there wouldn't be a lot of us," said Country Music Hall of Fame member Jean Shepard.
The family of country music's first female superstar said she died peacefully at home Monday after complications from a stroke. She was 92.
Dubbed "The Queen of Country Music" decades ago, Wells had been a member of the Country Music Hall of Fame since 1976 and could look back on a career that spanned more than six decades after her retirement.
Yet as a devastated Shepard noted, Wells was largely a forgotten figure in the 21st century, even as so many strong female personalities populate country's landscape. To Shepard, she was a close friend and a shining inspiration. They first met around 1950 when Shepard was trying to break into the business and Wells passed through California on tour.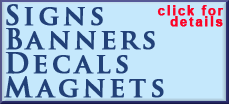 "I just hope that country music itself realizes what a wonderful lady she was and how much she's going to be missed," Shepard said in a phone interview. "I know that people get old and they pass away, but I just always thought she was like my grandpa -- she was always going to be around, always going to be here. But the Lord don't see it that way."
For who knew Wells, she was a powerful presence. A country superstar in her own right, Barbara Mandrell, said she appreciated Wells being a mentor.
"Kitty Wells was every female country music performer's heroine. She led the way for all of us and I feel very grateful and honored to have known her. She was always the most gracious, kind and lovely person to be around," Mandrell said in a statement.
Wells scored the first country No. 1 hit by a solo female artist with "It Wasn't God Who Made Honky Tonk Angels." Her success dashed the notion that women couldn't be headliners. Billboard magazine had been charting country singles for about eight years at that time.
She recorded approximately 50 albums, had 25 Top 10 country hits and went around the world several times. From 1953 to 1968, various polls listed Wells as the No. 1 female country singer until Wynette finally dethroned her.
It was Well's true-to-life songs that were modern in perspective and heartfelt in delivery that defined her career.
"As far as what she meant to country music, my God, just look at the hit songs she had," Shepard said.
Her 1955 hit "Making Believe" was on the movie soundtrack of "Mississippi Burning" that was released 33 years later. Among her other hits were "The Things I Might Have Been," "Release Me," "Amigo's Guitar," "Heartbreak USA," "Left to Right" and a version of "I Can't Stop Loving You."
Each offered something identifiable to the listener, making connections for women in the genre that had not been there before. Wells, though, was coy about her place in the country music world.
"I never really thought about being a pioneer," she said in an Associated Press interview in 2008. "I loved doing what I was doing."
"It Wasn't God Who Made Honky Tonk Angels" gave the woman's point of view about the wild side of life.

The song was written by J.D. Miller as a retort to Hank Thompson's 1952 hit, "The Wild Side of Life."
The chorus to Thompson's record was:
"I didn't know God made honky-tonk angels
I might have known you'd never make a wife --
But you gave up the only one that ever loved you
And went back to the wild side of life."