NBC's "Today" was beaten last week by ABC archrival "Good Morning America" by 357,000 viewers, the Nielson Co. said.
"GMA" drew an average of 4.57 million viewers, compared with 4.21 million for "Today," according to preliminary Nielsen figures released Monday.
This represents the largest lead by "GMA" over "Today" in more than 17 years, while extending its top-ranked status to three consecutive weeks, ABC said.
Meanwhile, in the 25-to-54 demographic, "GMA" landed just 2,000 viewers behind "Today." It was the narrowest margin in that demo in nearly 17 years, the network said.
Final Nielsen numbers will be released later this week.
"Today" had been the undisputed morning champ in the ratings since 1995 until this spring, when a resurgent "GMA" snapped NBC's winning streak by seizing the top spot several times.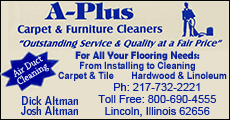 But last week's victory by "GMA" (with its anchor team of Robin Roberts and George Stephanopoulos) seemed particularly striking, since it coincided with the official installation of Guthrie at the "Today" anchor desk alongside longtime co-anchor Matt Lauer.
The "Today" show loss hinted at lukewarm audience interest in Guthrie's arrival. Or perhaps viewers were displaying dismay toward NBC for ousting Ann Curry, who had shared co-anchoring duties with Lauer for just a year. She joined the program in 1997.
"We are incredibly confident in the new `Today' anchor team," executive producer Jim Bell said. "Although it's premature to look at one week of unofficial numbers and draw any conclusions, we just made a big change that we didn't take lightly, and we are in this for the long run."
Curry's last day as co-anchor was June 28, when she fought back tears and told viewers, "This is not as I expected to ever leave this couch." She now holds the titles of national and international correspondent/anchor and "Today" anchor at large.