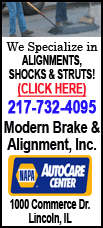 The brief encounter in the presidential palace press room, recounted by a radio reporter, reflects Fernandez's distrust of the media in a country deeply polarized by her rule.
Argentines have many news outlets to choose from, and nearly all of them take strong positions for or against her government, and frequently spend ink and airtime accusing the other side of bias. With few opportunities to establish a dialogue with officials on neutral ground, the two camps depend to an uncomfortable extent on leaks and rumors, reducing the credibility of all involved.
One side is led by the newspapers La Nacion and Clarin and their sister broadcast stations and magazines, which generally portray Fernandez as a power-hungry despot who is increasingly mismanaging Argentina's affairs.
On the other side are a growing number of media outlets staffed by Fernandez supporters who call themselves advocacy journalists and describe the president as a transformative figure who is challenging entrenched economic interests and redistributing wealth to the poor.
It's a profound divide, but reporters on both sides say the split has been encouraged by Fernandez, who has found a politically useful enemy in the opposition media.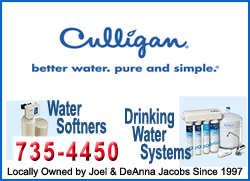 "There's an ideological and I would say even philosophical attitude here against the press," said Jorge Lanata, a leading Argentine journalist who has challenged authorities on both sides.
Fernandez's supporters say her critics in the media just can't stomach the positive impact her politics are having on Argentina.
"If you want to ask a question you must be willing to accept the answer," says Luciano Galende, host of a state-run television program called "6,7,8" that has guests pick apart each day's criticism of the president.
Argentine society has long been polarized, but the media divide worsened after Fernandez succeeded her husband, Nestor Kirchner, as president, and tried to raise taxes on grain exports.
Clarin and La Nacion gave ample coverage to agri-business protests and criticized the tax hike in editorials and political cartoons. Fernandez saw the coverage as an attack on her government.
"They wanted to bring me down in 2008. Yes, I don't have the slightest doubt. They hadn't wanted me to be the candidate," Fernandez told her biographer, journalist Sandra Russo of Pagina 12, a newspaper that made its name covering human rights and now sides with the government.
Fernandez responded by pushing through a law designed to break up media conglomerates and taking millions of dollars in official advertising away from her critics. The new regulations and redirected funding fostered a pro-government media boom ahead of her 54 percent landslide re-election last October.
Fernandez had been accessible as a senator, reporters say, and she constantly appears in public even now. Transcripts of her speeches are promptly posted online.
But she has held only five news conferences in almost as many years as president, and even then she used the opportunity to criticize Argentine reporters. Her Cabinet ministers rarely speak to the press and when they do, they hardly ever take questions. Sen. Anibal Fernandez and other sympathetic lawmakers often serve as proxy speakers, suggesting initiatives and positions in ways the government can later deny if it chooses to do so.
The Associated Press sought comment from Sen. Fernandez as well as the president's official spokesman, Alfredo Scoccimarro, and his deputy, Gustavo Fernandez Russo, but none responded to email and telephone requests.