The announcement is the latest turn in acrimonious negotiations that prompted teachers in the nation's third-largest school district to authorize their leaders to call a strike this fall. However, Chicago Teachers Union President Karen Lewis did say whether the report would make a strike more or less likely.
"We are not making that kind of judgment," Lewis told The Associated Press after a news conference. "Now we will start talking to our members."
Lewis declined to release the report. But she said a key finding supports what teachers have been complaining about throughout an acrimonious negotiating process that led them last month to overwhelmingly authorize a strike. She said the fact-finder, Edwin Benn, not only found that teachers are being asked to work an average of 19.4 percent more thanks to a longer school day, but that it is unrealistic to expect teachers to work that much longer without additional compensation.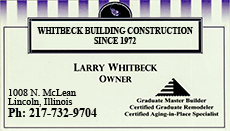 In a brief statement, district spokeswoman Becky Carroll suggested that agreeing to a substantial pay increase for teachers was not a realistic possibility.
"We are operating under the most dire financial situation CPS has ever faced," she said. "Asking taxpayers to fund a $330 million price tag in year one alone of this contract ignores the gravity of the financial crisis facing the District and would have devastating impacts on our school communities."
The district did not say whether it would reject the arbiter's findings; Lewis previously had said that both sides would have 15 days to accept or reject the report once it came out.
Lewis said she called Monday's news conference because Chicago Public Schools leaked the report to the media. The district did not respond to that accusation.