Staff Sgt. Luis Walker's court-martial was set to resume with opening statements and then testimony. Walker is being tried in connection with a scandal that has implicated a dozen people and rocked one of the nation's busiest military training centers.
He's among 12 instructors at Lackland Air Force Base in San Antonio who are being investigated. He faces the most serious charges in the case -- 28 counts, including rape, aggravated sexual contact and multiple counts of aggravated sexual assault. He could get up to life in prison and a dishonorable discharge if convicted.
A seven-member jury made up of military personnel will decide the case.
The 10 female recruits Walker is accused of either sexually assaulting or engaging in inappropriate sexual conduct with are expected to testify. One of the women briefly testified Monday as lawyers spent the day debating various legal issues.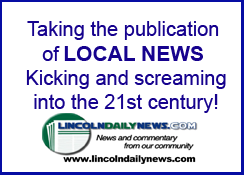 The woman confirmed that Walker had texted her a photograph of himself shirtless. Defense attorneys had questioned the authenticity of the photo.
"He sent a lot of photos," said the woman, whom The Associated Press is not naming because she is an alleged victim in the sex scandal. Prosecutors say Walker also told the woman that she was "hot" and "should have been naked."
At least 31 female trainees have been identified as victims in the sex scandal.
Officials at Lackland are calling Walker's court-martial the "cornerstone case" in the ongoing investigation.
A two-star general, Maj. Gen. Margaret H. Woodward, has launched a separate, independent probe. Nearly 80 members of Congress have called for a hearing of the scandal.
The sexual misconduct at the base apparently began in 2009, but the first woman didn't come forward until last year. The first allegations were levied against Walker, who is accused of crimes that allegedly took place between October 2010 and January 2011.