The fierce clashes, which have raged over the past three days in at least four neighborhoods across the city, were the latest sign that Syria's conflict is fast descending into a civil war that is moving ever closer to the heart of President Bashar Assad's regime. Government forces have already thrown tanks and armored personnel carriers into the fight in the capital, but the use of airpower reflected the intensity and seriousness of the clashes.
The Britain-based Syrian Observatory for Human Rights and Damascus-based activist Maath al-Shami said the fighting Tuesday was concentrated in Kfar Souseh, Nahr Aisha, Midan and Qadam.
"I can hear cracks of gunfire and some explosions from the direction of Midan," al-Shami told The Associated Press via Skype. "Black smoke is billowing from the area."
Syria's state-run news agency said Tuesday that troops were still chasing "terrorist elements" who had fled from Nahr Aisha to Midan. Syria refers to its opponents as terrorists.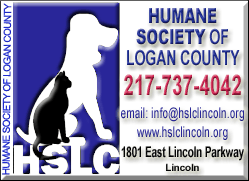 An amateur video showed two armored personnel carriers with heavy machineguns on top along with troops who were said to be advancing in an empty road toward Midan on Tuesday.
Activists have dubbed the fighting in the capital the "Damascus Volcano" in what appears to be an attempt to bring the fighting into Syria's seat of power.
The clashes are the most sustained and widespread in the capital since the start of the uprising against Assad in March last year and a crackdown that activists say has claimed the lives of more than 17,000 people. In the past, clashes happened at night in the capital. Now, the fighting rages during the day.
Damascus -- and Syria's largest city, Aleppo -- are both home to elites who have benefited from close ties to Assad's regime, as well as merchant classes and minority groups who worry their status will suffer if Assad falls.
As the violence has spiraled out of control, diplomatic efforts to halt the bloodshed have faltered, with world powers still deeply divided over who is responsible and how to stop the fighting. The U.S. and many Western nations have called on Assad to leave power, while Russia, China and Iran have stood by the regime.
U.N. chief Ban Ki-moon was headed to China on Tuesday as part of a diplomatic push to get Russia and China to back a tougher response to attacks by Assad's regime. Ban's trip comes ahead of a U.N. Security Council vote this week. A Western-backed resolution calls for sanctions and invokes Chapter 7 of the U.N. Charter.
A Chapter 7 resolution authorizes actions that can ultimately include the use of military force, which U.S. administration and European officials -- for now -- are playing down as a possibility.
Ban was to hold talks with Chinese President Hu Jintao on Wednesday, with Syria expected to top the agenda.
U.N. special envoy Kofi Annan, meanwhile, was to meet with Russian President Vladimir Putin in Moscow to discuss the conflict.