Robert Clifford calls for NTSB investigation into tragic UP derailment in Glenview

Send a link to a friend
[July 17, 2012] CHICAGO -- Robert A. Clifford, lead attorney for the Lindner family in the civil action against Union Pacific, has called for the National Transportation Safety Board to investigate the cause of the July 4 derailment that killed a Glenview couple.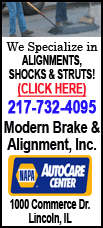 Clifford, senior partner at Clifford Law Offices, wrote to the NTSB chairman, Deborah Hersman, on Monday, asking for the board to exercise its "authority to investigate and establish the facts, circumstances and conditions surrounding this incident, and subsequently determine the probable cause of the derailment that resulted in the deaths of both Burton and Zorine Lindner."

The Federal Railroad Administration and Union Pacific Railroad Co. currently are heading the investigation, which Clifford said in his letter had "at a minimum, the appearance of impropriety if not an outright conflict of interest." Clifford went on to say: "The FRA admittedly has limited investigative resources. The UPRC is obviously biased and has already demonstrated a lack of transparency in the derailment facts that have been released to the public."

He said that discovering the cause of the tragedy in Glenview required the "independent, unbiased investigative resources of the NTSB," which could result in "significant nationwide safety information."
He concluded by saying: "The NTSB is the appropriate governmental agency to independently and objectively investigate this preventable disaster. There are lessons to be learned from this incident that can help assure that there is not an additional senseless loss of life in the future, and the NTSB is in the best position to assure those lessons are learned and acted upon."
Clifford attended the public hearing Monday night at Glenbrook North High School in Northbrook on behalf of the Lindner family. Clifford Law Offices was brought on by the family a week ago to head the litigation.
[Text from file received from Clifford Law Offices]