Bernanke will give his semiannual report to the Senate Banking Committee Tuesday and to the House Financial Services Committee Wednesday. His testimony comes as job growth has slumped, manufacturing has weakened and consumers have grown more cautious about spending.
Investors are hoping Bernanke will signal another round of bond purchases is in the offing. The purchases seek to push down long-term interest rates and encourage more borrowing and spending. The first two rounds triggered powerful rallies in the U.S. stock market.
The economy was already sputtering when the Fed's policymaking committee last met June 19-20. At that meeting, the Fed decided to extend a program that shifts its bond portfolio to try to lower long-term interest rates.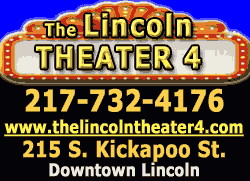 Minutes of the June meeting show that Fed officials were open to taking further action -- but were divided over whether the economy needs help now.
Since then, the government has reported that job growth slowed sharply in the April-June quarter -- to 75,000 a month from 226,000 a month from January through March. The unemployment rate stayed at 8.2 percent in last month.
More dismal news arrived Monday. Retail sales fell in June for the third straight month, the government reported. The International Monetary Fund shaved its estimate for global and U.S. growth for this year and next. And the IMF warned that Europe's financial crisis and a potential budget crisis in the United States could slow world growth even further next year.
Former Fed official Roberto Perli, managing director at the research firm International Strategy & Investment, doubts the Fed will take action at its next meeting July 31-Aug. 1, preferring to wait for more evidence of where the economy is headed.
But if growth and job creation continue to weaken, he says, Fed policymakers might unveil another round of bond purchases at its Sept. 12-13 meeting.