Illness was the reason cited for army chief Ri Yong Ho's departure, but to some outside analysts it resembled a purge by Kim as he tries to shape the government he inherited seven months ago. The announcement Tuesday of Hyon Yong Chol's promotion could further that goal; his is the fourth vice marshal appointment North Korea has made public since the death of Kim's father, Kim Jong Il.
The changes have significant but as yet unclear implications for the nation's relationship with its neighbors and the United States, which stations more than 28,000 troops in ally South Korea. North Korea maintains one of the world's largest armies, builds up its nuclear weapons and missile programs despite broad condemnation and sanctions, and regularly flings warlike rhetoric at Seoul and Washington.
News of Hyon's promotion in the Korean People's Army followed the announcement Monday that Ri, a vice marshal who had been chief of the General Staff of the army since 2009, was dismissed from his high-ranking posts in the military and the Workers' Party because of illness, according to state media. No details were provided about who might succeed Ri as army chief.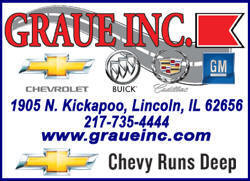 Ri had been at Kim Jong Un's side throughout his transition to leadership and after his father's death, and appeared healthy in a public appearance just days ago. Analysts were skeptical about the official explanation for his abrupt departure.
"There's a very high probability that it wasn't health issues, but that he was purged," said Daniel Pinkston, a North Korea analyst at the International Crisis Group.
He noted that Ri, 69, won his major promotions at a September 2010 party conference but received none at another major conference in April, stirring speculation about his future. Even if Ri never directly defied the new leader, his departure would send a strong warning to anyone seeking to challenge Kim Jong Un, Pinkston said.
Ri's departure comes as Kim Jong Un is making his mark in other ways. Last weekend, state TV showed him watching a concert and visiting a kindergarten in the company of a mysterious woman who carried herself much like a first lady. Her identity has not been revealed, but making her presence public was a notable change from Kim Jong Il's era, when his companions were kept out of official media.
The dismissal of the top army official is a significant move in North Korea. Kim Jong Il elevated the army's role when he became leader after the 1994 death of father Kim Il Sung, the nation's founder.
Kim Jong Un has upheld his father's "songun" military-first policy, but in April he also began promoting younger officials to key military and party posts.
North Korea's political and military reshuffles are mysterious, with officials sometimes dropping out of sight without explanation or their departures blamed on illness.
Bruce Klingner, a North Korea analyst at The Heritage Foundation think tank in Washington, said the shake-up is cause for concern, whether Kim Jong Un is solidifying his power or dealing with a direct challenge to his leadership.
"North Korean leadership instability is worrisome to the United States and its allies since it increases the potential for volatility, additional provocative acts, or implosion of a regime possessing nuclear weapons," Klingner said.