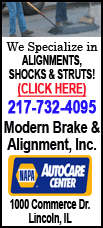 Obama and Vice President Joe Biden took their seats to chants of "U-S-A" at a U.S. men's Olympic basketball exhibition game against Brazil as the loudspeakers blared Bruce Springsteen's "Born in the U.S.A.," images that any president running for re-election would relish.
"Obviously the talent that we've got at this point is unbelievable," Obama said during a halftime interview on ESPN2. "So there's no reason that we shouldn't bring home the gold. We just have to stay focused."
Obama is an avid basketball fan and the tuneup games before the start of the London Olympics allowed him to wrap himself in the Olympic spirit four months before Election Day. His Republican rival, Mitt Romney, is expected to use the Olympics to highlight his leadership role during the 2002 Winter Games in Salt Lake City.
Romney, who helped turn around the Salt Lake City Games after they became caught up in a bribery scandal, plans to be in London for the opening ceremonies next week. First lady Michelle Obama will lead the U.S. delegation to the opening ceremonies.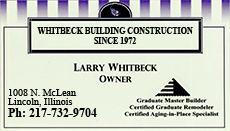 Monday night gave Obama a chance to soak in his favorite sport. The U.S. rallied from an early 10-point deficit to beat Brazil 80-69.
After a quick ride to the Verizon Center from the White House, Obama greeted members of the U.S. women's basketball team on a practice court after their win over Brazil in the first game.
"We could not be prouder," Obama said after hugging Tamika Catchings, Diana Taurasi and other members of the women's team. The women's team presented Obama with a red No. 1 USA jersey and a signed basketball.
Obama, dressed in a blue jacket and jeans, then walked out before a roaring crowd, shook hands with fans and sat down next to former aide Reggie Love, who played basketball for Duke University.
Obama and first lady Michelle Obama even appeared on "Kiss Cam," the in-house video that spotlights kissing couples during a game break. The Obamas wouldn't oblige during the first half, despite roars and some boos from the crowd. But in the fourth quarter, "Kiss Cam" peered back on the first couple and the president was ready: He put his arm around his wife and planted a big kiss on the first lady as the crowd roared.