Today's highlight in history:
On July 17, 1862, during the Civil War, Congress approved the Second Confiscation Act, which declared that all slaves taking refuge behind Union lines were to be set free.
On this date:
In 1812, British forces captured Fort Michilimackinac (mihsh-ih-lih-mak-ih-naw) on Mackinac Island during the War of 1812.
In 1821, Spain ceded Florida to the United States.
In 1912, radio and television personality Art Linkletter was born Gordon Arthur Kelly in Moose Jaw, Saskatchewan, Canada.
In 1918, Russia's Czar Nicholas II and his family were executed by the Bolsheviks.
In 1936, the Spanish Civil War began as right-wing army generals launched a coup attempt against the Second Spanish Republic.
In 1944, during World War II, 320 men, two-thirds of them African-Americans, were killed when a pair of ammunition ships exploded at the Port Chicago Naval Magazine in California.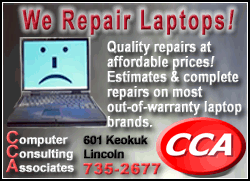 In 1955, Disneyland had its opening day in Anaheim, Calif.
In 1962, the United States conducted its last atmospheric nuclear test to date, detonating a 20-kiloton device, codenamed Little Feller I, at the Nevada Test Site.
In 1975, an Apollo spaceship docked with a Soyuz spacecraft in orbit in the first superpower link-up of its kind.
In 1981, 114 people were killed when a pair of suspended walkways above the lobby of the Kansas City Hyatt Regency Hotel collapsed during a tea dance.
In 1987, the science-fiction film "RoboCop" was released by Orion Pictures.
In 1996, TWA Flight 800, a Europe-bound Boeing 747, exploded and crashed off Long Island, N.Y., shortly after leaving John F. Kennedy International Airport, killing all 230 people aboard.
Ten years ago: A double suicide bombing in Tel Aviv killed two foreign workers and one Israeli. In Britain, a one-day strike by 750,000 municipal employees closed schools, libraries and recreation centers in their first national walkout in more than two decades.