Youkilis then lined a single to center off Aaron Cook and scored with some aggressive baserunning. The former Red Sox star, traded to the White Sox last month, headed to third on Adam Dunn's groundout when the bag was left uncovered. He dashed home when first baseman Adrian Gonzalez threw the ball into left field for an error.
It was the sort of hustle play Red Sox fans grew accustomed to from Youkilis, and they chanted his nickname again. And it was Chicago's only run in a 5-1 loss to the Red Sox on Monday night.
After the first inning, the team played a brief video tribute for Youkilis and the scoreboard read "Thanks Youk!" Two innings later, he lined a double high off the Green Monster. In the sixth, he doubled to right-center. He struck out in his final at-bat, finishing 3 for 4.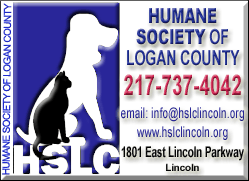 "The place was pretty loud and rocking," he said. "It was really cool. I just wanted to say thank you to everyone. I just wish it could have ended better and wish we could have won the game."
Welcome back to Boston.
"It's exciting to come back to a ballpark I've known as home for a long time," Youkilis said before the game. "It's exciting to face some of my teammates that I've only faced in live BP."
Youkilis returned to Fenway Park for the first time since he was shipped out of town. Before the game, he recalled his happy moments with the Red Sox but avoided commenting on his time with new Boston manager Bobby Valentine.
Boston traded Youkilis on June 24, sending the three-time All-Star and cash to Chicago for utilityman Brent Lillibridge and a minor league pitcher. Lillibridge was designated for assignment Monday when the Red Sox activated left fielder Carl Crawford from the 60-day disabled list.
Youkilis tripled in his last at-bat with the Red Sox and left the field for pinch-runner and longtime friend Nick Punto. The two hugged along the first-base line before Youkilis took off his helmet, waved and blew a kiss to the adoring fans. The trade was announced after that game.
Sitting in an interview room Monday, wearing his black White Sox jersey and gray uniform pants, he smiled before answering a question about what he expected to happen in his first at-bat.
"It's definitely going to be living a moment before," he said. "I think my teammates are most excited. I think they're more excited than I'll be. People have been really good to me. I'll probably see a few (No.) 20 jerseys out there."