Neither Rice nor Forte was enamored of playing under the franchise tag tender in 2012, and negotiations went down to the wire. Then Rice scored big with the Baltimore Ravens, getting $40 million for five years, while Forte took a four-year, $32 million deal with the Chicago Bears.
Also getting a longer contract just before the deadline was Jacksonville placekicker Josh Scobee, who will stay with the Jaguars for four years and $13.8 million.
Rice led the NFL with 2,068 yards from scrimmage in making his second Pro Bowl. He helped the Ravens to their second AFC title game in his four pro seasons.
"Ray has been an integral part of us earning the playoffs in each of his four seasons," Ravens general manager Ozzie Newsome said. "His production on the field speaks for itself, and his leadership in the locker room is outstanding."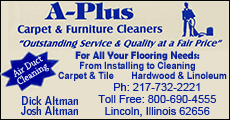 Although his numbers aren't quite at Rice's level, Forte is just as significant a contributor in Chicago's offense. Had he stayed healthy in 2011, he might have matched Rice, too.
Forte made the Pro Bowl for the first time, finishing with 1,487 yards from scrimmage, 997 rushing. He missed the final four games after spraining his right knee in a loss to Kansas City. The Bears lost all but one of those games, falling out of playoff contention.
Each of them would have played for the $7.74 million franchise tag -- the average of the five highest-paid players at running back -- had they not gotten the new contracts.
"I'm proud to be a Chicago Bear and excited to be here for another four years," Forte said in a statement released by the Bears. "I've been working hard this offseason and am looking forward to joining my teammates at training camp next week. I'm glad the business part is done and we can all turn our attention to football and our goal of winning a championship."
Scobee's tender would have been worth $2.88 million for 2012. His new deal is worth $3.45 million annually, with $4.75 million guaranteed. There are $400,000 worth of incentives Scobee could reach.