Jeremy Lin was Kobe Bryant's equal on the court and at the souvenir stand during a mesmerizing stretch that Commissioner David Stern said he had "never quite seen anything like."
No way the New York Knicks were letting Lin get away back then, when he was the biggest thing in basketball.
Things are different now.
Lin no longer plays for a coach whose offense seems designed for him. He's coming off knee surgery and would come at a monstrous cost -- thanks to an offer sheet from the Houston Rockets he signed -- even for one of the league's richest teams.
So what once would have been an easy answer now creates so many questions.
Do the Knicks want Lin back?
Does Lin want to come back?
When will it be resolved?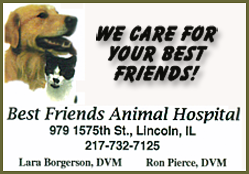 The last one should be easiest, but this being the Knicks, isn't exactly. Teams have three days to match an offer sheet for their restricted free agents, so the Rockets believe the clock expires at 11:59 EDT on Tuesday night.
Except the Knicks have never confirmed if they received the offer sheet from the Rockets on Saturday, so it's possible they have a different deadline in mind, which could even lead to some kind of dispute or protest.
The contract is for three years and about $25 million, an enormous figure for someone who has made 25 starts. After paying Lin about $5 million per year the first two seasons, it balloons to nearly $15 million in the final year but would cost the Knicks more than twice that in luxury tax payments under the harsher penalties in the new collective bargaining agreement.
The terms of the original offer Lin had agreed to were four years and about $28 million, creating speculation that he went back to the Rockets and asked for something that would be tougher for the Knicks to match.
A number of fans want them to do it anyway, more than 5,000 signing an online petition at Change.org asking the Knicks to keep him. Team officials, who repeatedly said they intended to keep Lin before he signed the offer, won't comment on their plans now.
"I hope we get it done, man. I hope we can get it done," Knicks forward Carmelo Anthony said. "I would love to see him back, honestly, I would definitely love to see him back. But knowing the business of basketball, it's kind of a tough situation, kind of for both parties. With Jeremy, I know he definitely would want to be back in New York, and with the team, (owner James) Dolan definitely wants him back. But it's just a matter of figuring it out."
Anthony had called the Rockets' offer a "ridiculous contract" on Sunday and said he wasn't surprised by the backlash that followed.