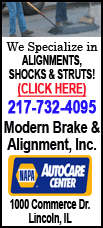 "No, we just came out trying to pressure as much as we could, see how they would handle it, which we'll probably do nightly, and they did a pretty good job of handling the pressure," U.S. guard Chris Paul said. "And we settled down in the second quarter, held them to five points and got going."
LeBron James scored 30 points and the U.S. rallied from an early 10-point deficit to beat Brazil 80-69 on Monday night in its final exhibition game on home soil.
Obama and Vice President Joe Biden watched the Americans get off to a dismal start, then turn it around by holding the Brazilians to two baskets in the second quarter.
"They came out really counterpunching and taking advantage of our aggressiveness on defense, and they're well-coached. They came in with a great plan and executed their plan very well start of the game," U.S. guard Kobe Bryant said. "We made our adjustments second quarter, kept them to five points, which after the 20-something point first quarter is pretty impressive."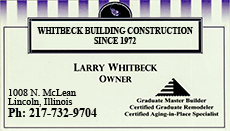 James helped the U.S. pull away in the final four minutes after they led by only seven with 4 1/2 minutes left, getting his final point on a free throw with 31 seconds left as Obama departed to chants of "Four more years!"
James, who scored 14 points in the final period, said it was "humbling" and "overwhelming" to play in front of the president.
"You have dreams about being in the NBA. You have dreams about making the game-winning shot at the buzzer. You never have dreams about having the president actually watching you play, because you don't think it's possible," he said. "It's definitely humbling, to see him here, the first lady and their kids here to watch us play. Really, it's amazing."
Kevin Durant, a D.C .native, added 11, and Paul scored 10 for the Americans, who will leave Tuesday for Europe to complete their Olympic preparations. They face Britain in Manchester, England, on Thursday before traveling to Barcelona to play Argentina and Spain.
It's a solid exhibition schedule, and this game showed the Americans have some work to do before they get to London. They were just 1 of 12 from 3-point range in the first half and struggled offensively when forced to play in the halfcourt.
"It felt good, though, to compete and stuff like that," Paul said. "Like we said, our defense is what's going to win games for us, and obviously we imposed that after the first quarter."
The president met with the men's and women's teams, who swept the doubleheader from Brazil. He received a loud cheer when he arrived, but like the U.S. players got off to a slow start. He needed a second chance in the fourth quarter before first lady Michelle Obama would grant him a kiss on the "Kiss Cam" segment, the crowd booing when she wouldn't allow him a smooch in the second quarter.
"You know, PDA is not for everybody, you know what I mean?" Bryant said. "But he makes the important decisions, so it's all good."
Players were just walking onto the floor for the jump ball when Obama and Biden emerged from the tunnel to take their seats. The start was delayed while they greeted fans, and perhaps the break had the U.S. players out of rhythm at the beginning of the game.
James hit two free throws to open the scoring, but the Americans didn't make their first basket until more than 2 1/2 minutes in after falling behind 7-2. Alex Garcia had two 3-pointers and two other baskets in the early going as Brazil pushed the lead to 17-7 barely five minutes in.