Boston traded Youkilis on June 24, sending the three-time All-Star and cash to Chicago for utilityman Brent Lillibridge and a minor league pitcher. Youkilis went 3 for 4 with two doubles in his first game back at his longtime home.
Carl Crawford returned to Boston's lineup after missing the entire season with left elbow and wrist injuries, going 1 for 3 with a walk.
Crawford and David Ortiz opened the eighth with consecutive walks against Leyson Septimo (0-1). Gonzalez then hit a drive into the seats above the Green Monster for just his seventh homer of the season.
Vicente Padilla (3-0) worked one inning for the win, and Alfredo Aceves finished the game.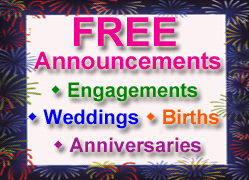 Ortiz had a walk and single, giving him 10 straight with at least one hit and a walk to set a club record. Ted Williams held the previous mark, going nine straight in 1950.
Youkilis received a warm welcome when he walked up to the plate before his first at-bat and the familiar chant of "Yooooouk" echoed throughout the 100-year- old Fenway. The burly third baseman took off his helmet, turned and waved to all corners.
He then singled up the middle against Aaron Cook. Adam Dunn followed with a grounder to second and Youkilis kept going toward an uncovered third with a shifted infield. First baseman Gonzalez then fired the ball into left for an error, allowing Youkilis to score.
Crawford singled in the bottom half and scored on Gonzalez's single to right.
Both starters were solid. Cook allowed five hits in seven innings and is 2-1 with a 1.67 ERA in four starts since coming off the disabled after getting spiked and cutting his left knee covering home plate.