Perhaps no head coach has ever inherited such a challenge in his rookie campaign.
"He's kind of our rock. He sets the tone for the rest of us," guard John Urschel. "He sets a very good precedent for this program."
Lately, any good news out of the football program has been overshadowed by the findings of former FBI director Louis Freeh's investigation into the Jerry Sandusky child sex abuse scandal. Former coach Joe Paterno and three other school officials, Freeh said last week, concealed abuse allegations dating back to 1998.
O'Brien, hired in early January, released a statement through a team spokesman last week that said he was reading the report and would offer recommendations to identify what changes needed to be made in football.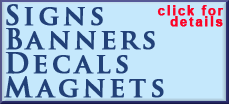 "I stand with the University leadership in a shared commitment to driving a culture of honesty, integrity, responsible leadership and accountability at all levels and within all units of our institution. We can and we must do better," O'Brien said. "Nonetheless, I too remain proud of the accomplishments and character of Penn State's many generations of student-athletes, and I look forward to doing my part to ensure we emerge stronger than before."
His words were on par with the theme he's tried to hit ever since he was hired in January, when he promised to honor the past but focus on the future. He said at nearly every stop during his three-week caravan of alumni gatherings this spring that he planned to build on Paterno's decades of on- and off-field accomplishments.
"Whenever I meet lettermen, and the effect he had on their lives, I can only hope to fulfill just a small part of that in my career," O'Brien said in Altoona in May. "We have a tremendous amount of respect for what coach Paterno did here. ... I can tell you that we will keep his honor, what he stood for and everything he built here. In many, many ways, we'll keep it going because we have so much respect for what he did here."
O'Brien made those comments two months before Freeh released his stinging findings. On vacation, O'Brien could not be reached for further comment beyond his statement.
The NCAA has also launched its own inquiry. Penn State President Rodney Erickson said he planned to respond to questions from NCAA President Mark Emmert in the next few weeks, answers which could determine if college sports' governing body conducts a more in-depth probe that might lead to sanctions.
School trustees ousted Paterno in November, days after Sandusky was arrested. The board later cited in part a failure of leadership by Paterno for his ouster. Paterno died in January of lung cancer. His family has said the late coach wouldn't take part in a cover up to avoid bad publicity, and planned a comprehensive response to Freeh's findings.