"I'm past my sell-by date," the 68-year-old said Monday.
While Jacklin's days as a competitive force on the golf course have long since passed, he's planning to tee it up in next week's British Senior Open at Turnberry.
"We had this sort of spare week next week," Jacklin said. "I looked at it and thought, `Turnberry. Why not?'" Links golf, you never know what you're going to get, and I sure as hell never know what I am going to get when I walk on a golf course these days. I'm disappointed most of the time."
The Englishman smiled at that critical self-assessment, which is easy to do since he knows his place in the game is secure.
Jacklin became a national hero in 1969 at Royal Lytham, where he became the first British player to win the British Open in nearly two decades. The following year, he took the U.S. Open at Hazeltine, becoming the first European winner of that event since 1926.
The Hall of Famer remains the last English player to win the British Open at an English course. All three of Nick Faldo's titles came in Scotland.
Jacklin was asked what he remembered most as he was coming down the stretch at Lytham on the way to claiming the claret jug.
"Being nervous," he said. "I remember saying to Jack Nicklaus at the presentation, `I didn't think I could be that nervous and play.' And he said, `I know. Isn't it great?'"
Jacklin, who now lives in Florida, has essentially retired as a player but still competes a few times a year.
The chance to give it a go at Turnberry was too good to pass up.
"It was a week with nothing to do," Jacklin said. "We were going to go over to Norway and mess around, and rather than do that, I thought, `Why not go back to Turnberry?' It's a favorite place. I've done a lot of things there over the years, corporate (outings), and spent a lot of time there. I like it."
He was hoping to be the oldest player in the field. Then he saw 76-year-old Gary Player had entered.
"I'm glad to see Gary is going to be playing," Jacklin said. "It'll definitely be my last hurrah. I will not be performing on the golf course ... with my crutch as a putter and all of that. We won't go there."
___
ALTERNATE DECISIONS: Ben Crane and Michael Thompson are the top two alternates for the British Open. Both were at the John Deere Classic on Sunday, but that's where the similarities end.
Crane, the first alternate, was headed to his summer home in Oregon.
Thompson, the second alternate, got on the charter flight for PGA Tour players and headed the other direction for England.
"I saw him in the airport," Thompson said Monday on the practice range. "He was surprised I was coming."
Crane has not given up on playing the British Open. He has booked flights the next two days. And while it seems like he's taking a big risk by staying in America, that's not necessarily the case. Because of a peculiar set of circumstances, the British Open already has more players than its 156-man field.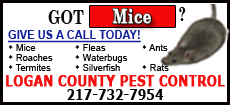 Even if someone withdraws, the alternate list will not be activiated. Crane would need two players to WD before he gets in. Thompson needs three players to bail out. The third alternate is Matteo Manassero, who flew home to Italy.
For Thompson, it wasn't as big of a deal to make the long flight with little hope of getting in. He doesn't have a history of back pain, for one thing. And he has never played the British Open. This is different from the U.S. Open, which doesn't allow alternates to play the golf course until they officially are in the tournament.
At the British Open, Thompson can play the course as often as he likes.
"That's a big reason why I came," he said. "I could prepare like everyone else. I had friends who were alternates at the U.S. Open, and they couldn't play at all."