15 counties in Illinois released for haying or grazing of CRP

Send a link to a friend
[July 16, 2012] SPRINGFIELD -- USDA Farm Service Agency State Executive Director Scherrie V. Giamanco has announced that in response to drought conditions, FSA has authorized emergency haying or grazing use of certain Conservation Reserve Program acres for 15 counties.
The following counties are approved for emergency CRP haying and grazing: Alexander, Franklin, Gallatin, Hardin, Jackson, Johnson, Massac, Pope, Pulaski, Saline, Union, Williamson and White. The haying authorization will become effective Aug. 2, which is after the wildlife nesting and brood rearing season in Illinois, and will not exceed Aug. 31. The authorization to graze also will begin on Aug. 2 and is not to exceed Sept. 30.

Wayne and Edwards counties have been approved for CRP grazing only. This, too, is authorized to begin on Aug. 2 and not exceed Sept. 30.

"Eligible producers who are interested in emergency haying and/or grazing of CRP must request approval at their county FSA office before haying and/or grazing eligible acreage," said Giamanco. "It is also important for producers to obtain a modified conservation plan from the Natural Resources Conservation Service that includes haying and/or grazing requirements."

Upon approval of emergency haying, producers must leave at least 50 percent of each field or contiguous fields unhayed for wildlife. The same CRP acreage cannot be both hayed and grazed.

In addition, participants are limited to one hay cutting and are not permitted to sell any of the hay. There will be a 25 percent CRP payment reduction based on the number of acres actually hayed or grazed.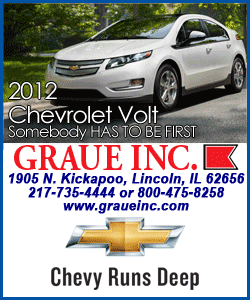 Eligible producers who are interested in grazing must leave at least 25 percent of each field or contiguous CRP field ungrazed for wildlife, or graze not more than 75 percent of the stocking rate as determined by NRCS.
Producers who do not own or lease livestock may rent or lease the haying or grazing privilege to an eligible livestock producer.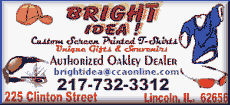 For more information on eligibility requirements and to request approval for emergency haying or grazing of CRP acres, contact your local county FSA office. (For contact information for the Logan County Farm Service Agency, click here.)
[Text from file received from Illinois Farm Service Agency]