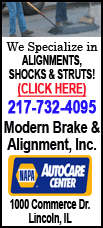 (Copy of questionnaire responses)

How many employees: 8

How long have you been a Chamber member?

26 years

I joined the Chamber because…

Lincoln Animal Hospital truly appreciates the support we receive from the Chamber. It helps local businesses stay informed and represents us well. It is vital that small businesses support their local community. Lincoln Animal Hospital is proud to be a part of Lincoln/Logan County. The Chamber is a great way to stay informed and active in local projects and community goals and achievements. LAH tries to do all it can to help maintain the livelihood of the local economy and support area businesses.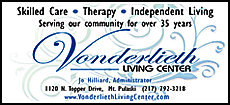 Why did you decide to invest in Logan County?
When Dr. Gillen started LAH in 1986, he and his wife looked closely at Lincoln because it was such a welcoming and thriving community. After discovering the demographics of Lincoln could support the clinic, he chose to start his career here. He has not been disappointed in the support and friendships this town has provided for him and his family throughout the years.
What products and services do you offer to Logan County?
Lincoln Animal Hospital has been providing quality, affordable medical care to small animals for over 25 years. We offer preventative care/vaccinations, surgery and emergency care. Dr. Gillen has special interest in orthopedic surgery and ophthalmology. His associate, Dr. Deneke, joined the practice in 2009 and has a love of internal medicine and dermatology. We pride ourselves on having a well-trained and helpful staff. We offer boarding while you travel and a variety of educational material for any pet-related questions you may have.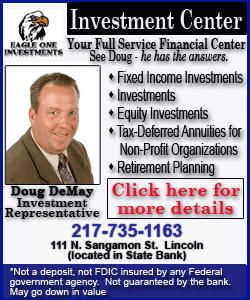 What does the future of your business look like?
Lincoln Animal Hospital has a bright future. We are so pleased to have such a faithful client base and a loyal community in which to operate. Dr. Deneke joined the hospital a few years ago, so we can accommodate more patients. We have recently updated our computer system and website to help our communication with our clients. We look forward to growing with Lincoln for another 26 years.
Contact person: Dr. Stephanie Deneke or Dr. Phil Gillen, phone 217-732-1719
[Text copied from file received from the Lincoln/Logan County Chamber of Commerce]