The Pliko-P3 strollers were sold for between $270 and $330, while the Venezia strollers sold for $350 to $450. The strollers were sold at various retailers, including Buy Buy Baby and Babies R Us.
Consumers are advised to immediately stop using the strollers and contact Peg Perego for a free repair kit at (888) 734-6020 or on its website, http://www.PegPeregoUSA.com/.
Separately, Kolcraft Enterprises Inc. is recalling some strollers due to potential falling and choking hazards.
The company is recalling about 5,600 of the Contours Options LT double strollers with model number ZT012 sold between February and July. However, no injuries have been reported.
The front wheel assembly can break, which could lead to a child falling out of the stroller. And the nuts that hold the stroller's basket support screws in place can detach on strollers made in January and February. The detached nuts are a potential choking hazard.
Kolcraft has received six reports of front caster wheels breaking and two reports of the basket's support screws and nuts detaching.
The model number and date the stroller was made can be found on a label on the stroller's rear leg. The strollers were involved in the recall include those in black with red canopies and accents and those in gray with yellow canopies and accents. The strollers have one mesh basket below the two seats.
The strollers were sold for about $250 in Burlington Coat Factory stores, at juvenile product specialty stores and on the websites of Amazon, Target and other retailers.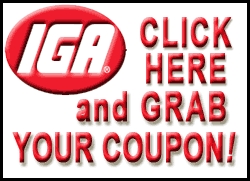 Consumers should immediately stop using the strollers and contact Kolcraft for free replacement wheels. Those with strollers made in January and February will also receive replacement nuts. The company can be reached at 800- fs453-7673 or online at http://www.kolcraft.com/.