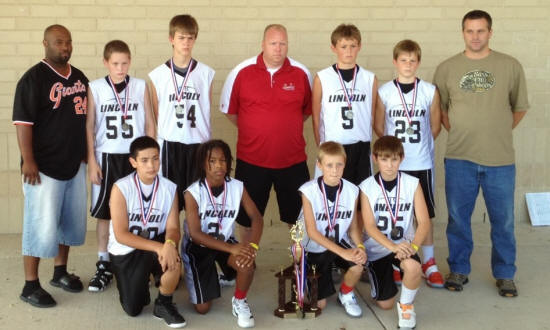 Lincoln Trojans sixth-grade boys participated in the AYBT Nationals in Bloomington July 19-22 and placed second with a loss to Centralia Air Force One. They ended up with a season of 30-13 at AYBT and 10-0 at the Riverton basketball camp at the end of June.
Pictured left to right in front row: Josh Linares, Titus Cannon, Tate Sloan and Cameron Nichols.
In back: Coach Lee Cannon, Eddie Combs III, Sean Peyres, coach Chuck Sloan, Drew Bacon, Ben Grunder and scorekeeper Eddie Combs Jr.
Photo provided by Stacy Combs