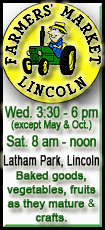 Keane, a 6-foot-2, 180-pound point guard, played some of the top teams in the country while at CFCA and averaged 18 points and 11 assists per game last season. He scored 19 points and handed out 14 assists in a victory over Upper Room and its top 10 prospect Rodney Purvis. Keane plays with Grassroots Canada in the AAU circuit and averaged 22 points and seven assists per contest.

"We are very excited about adding Kaza to our program and team," Muller said. "Kaza is a talented point guard, a great kid and a competitor. He has a lot of international experience with the game and has been successful. He has good size, especially for our league, and is a gifted passer. Kaza is your typical floor general who can run a team, score and take care of the ball."

Keane is eager to play for Muller at Illinois State.

"(Playing at Illinois State) is a great opportunity," Keane said. "Coach Muller and Coach (Dana) Ford are two of the best coaches around and they know the game. They are also very passionate about the game and Illinois State. I can't wait to be a part of it.

"I see myself as a playmaker, and I like to do whatever it takes to help the team win. I can score, if needed, but I enjoy making the pass and making everyone around me better. I feel like that is the quality that sets me apart."

Ro Russell, the head coach of Grassroots Canada, addressed Keane's level of maturity.

"Kaza comes from a great family background," Russell said. "His parents instilled qualities in him, like work ethic, respect and teamwork. He comes to Illinois State with a lot of maturity and won't be your typical bright-eyed freshman. He knows what character means.

"Kaza has been playing elite-level basketball since the seventh grade and is prepared for the jump to NCAA Division I. He had a number of options at other programs, so myself and my assistant coach, Ryan Schmidt, offered our help to the Keane family so they could make the best possible decision for Kaza."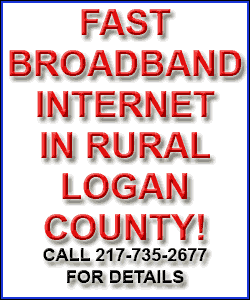 Keane has received rave reviews from ESPN.com's Reggie Rankin.
"He has excellent court vision, 3-point range and plays with good energy and urgency on both ends of the floor," Rankin said. "Keane is also a good defender who puts good pressure on the ballhandler and is alert in passing lanes. He has good but not elite speed and quickness, but seems to have a great feel for the game."
Keane, who hails from Ajax, Ontario, will be the first Canadian player to suit up for the Redbirds in program history. Keane will participate in a tryout camp on Saturday at Humber College in Toronto, Ontario, for the Canadian junior men's national team. A final team of 12 will be selected to represent Canada in the 2012 FIBA Americas U18 Championships in Brazil from June 16-20.

A product of Pickering High School, Keane led the Trojans to the 2009 championship of the prestigious University of Windsor Invitational High School Boys Basketball Tournament. He was also named the most valuable player of the event. In 2010, Keane helped lead the U17 Ontario Team to the silver medal at the national championships in Winnipeg, Manitoba.

[Text from news release received from Todd Kober, associate athletics director, athletics communications, Illinois State University]