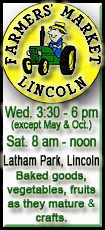 Alex Miklos hit a go-ahead RBI triple in the 21st inning as the Golden Flashes outlasted Kentucky 7-6 in the second-longest game in NCAA tournament history.
"That might not have been the longest game in college baseball history, but it was certainly the best baseball game in college baseball history," Kent State coach Scott Stricklin said. "There were so many twists and turns. The game was just unbelievable."
The Golden Flashes (42-17) held the lead in the ninth and 18th innings, but the Wildcats (43-17) answered both times to extend it. Kentucky had numerous chances to end the game in extra innings, including having the bases loaded with one out in the 20th, but Kent State relief pitcher Michael Clark was able to get J.T. Riddle to bounce into an inning-ending double play.
"I got the one play that could get us out of that inning," Clark said. "We would throw a punch and then they would throw a punch. It was a great game to be a part of."

Each team used four pitchers that threw at least 60 pitches in the game. Kentucky reliever A.J. Reed started the game as the designated hitter and pitched the final nine innings of the game for the Wildcats. Clark threw the final three and two-thirds innings for Kent State and got the win while recording four strikeouts.
"This type of game is going to help us down the line," Clark said. "We're riding on adrenaline right now, but once we get a meal, if anything is still open, we'll start to get focused on tomorrow's game."