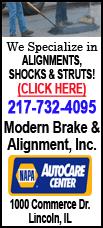 Thanks to practice, positive thinking, patience -- and a touch of Bob Marley -- he's sitting atop the leaderboard at the Memorial.
"It's definitely been a challenge over the last couple of months," said Sabbatini, who had missed the cut in eight of his last 12 starts. "It's been frustrating. For a couple weeks now it's definitely felt like things have been there but I really just haven't been putting the numbers up. It's great to finally see a little bit of reward for the work that we've put in."
The South African shot his second 69 in as many days on Friday at Jack Nicklaus' tournament to take a one-shot lead over old nemesis Tiger Woods, along with Scott Stallings and Spencer Levin.
Of course, Sabbatini had famously feuded with Woods years ago. After losing to Woods by four shots at the 2007 Wachovia Championship, Sabbatini said, "The funny thing is after watching (Woods) play on Sunday, I think he's more beatable than ever."
Woods discounted the comment and later beat Sabbatini in a head-to-head matchup -- shooting a 65 to Sabbatini's 74 -- in the final round of the Bridgestone later that summer. Midway through that round, with Woods dominating him, Sabbatini had a fan ejected from the course for asking him if he still thought Woods was so beatable.
After Friday's round, Sabbatini was asked what he learned from second-guessing Woods' abilities.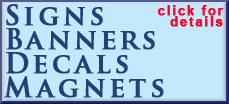 "I guess the biggest lesson I learned was be careful what you say because the media will turn it on you," he said.
Woods completed his second-round 69 well before Sabbatini. He's also feeling good about his game after some hard times of his own, including missing a cut and finishing tied for 40th in his last three starts.
He didn't set out to go low, just to survive.
"Just hang in there, shooting something in the red -- that was the goal today," said Woods, a four-time Memorial winner. "It was just a day where you kind of grind it out. The leaders weren't going to go anywhere today. It's just too hard out there. I figured it would be stacked up, but at least I'd be there."
Woods and Sabbatini won't be paired in the third round. Sabbatini plays with Levin and Woods with Stallings.
Now just known as the second most famous Rory in golf, the usually confident Sabbatini's recent difficulties had broken his spirit.
"It's a game of confidence and I have been struggling," he said. "I was down on myself and down on my game."
He hadn't shot back-to-back rounds in the 60s since late January. But he felt a spark of his old self over the last few holes in the final round at Colonial. Then he was even through his first 12 holes at Muirfield Village on Thursday before going 4 under over the last six holes.
After months of not being able to put two good nines together, much less two good rounds, he played the final 10 holes under cool and breezy conditions in 4 under to take over the lead.
Play was suspended for almost 2 hours earlier in the day. Sabbatini said he killed time by watching a movie about Marley.
"It was a great life lesson," he said. "I've actually always loved his music. I've known a lot about him, but to see his attitude toward life and just his attitude in general is admirable. It's something that all of us could only aspire to."