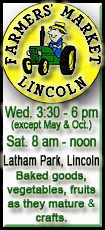 Las Vegas Justice of the Peace Melissa Saragosa credited the undefeated five-division champion with attending weekly domestic violence counseling sessions -- including one the day of the May 5 fight she allowed him to make -- and with beginning to meet community service requirements she imposed in December. The judge then watched as Mayweather was handcuffed and taken away.
Mayweather didn't say a word.
"He'll be all right," Mayweather's friend, rapper 50 Cent, told reporters after arriving with Mayweather and speaking afterward with ring adviser Leonard Ellerbe outside the courthouse in downtown Las Vegas.
"It's an uncomfortable situation for everyone," he said.
Ellerbe declined to comment.
Mayweather pleaded guilty in December to reduced domestic battery charges in a hair-pulling, arm-twisting attack on Josie Harris, the mother of three of his children. The plea deal allowed him to avoid trial on felony charges that could have gotten Mayweather up to 34 years in prison if he was convicted.
"Everyone has a different version of the same story," said 50 Cent, whose real name is Curtis James Jackson III. He compared the dispute between Mayweather and Harris to the breakup of a marriage with children involved. Harris and their three children now live in Southern California.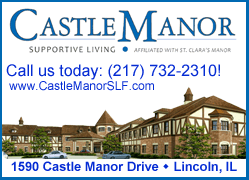 "It's no different than anyone going through a divorce," the rap star said, "and how your friends can become your vested enemies."
Las Vegas police say that as a high-profile inmate, Mayweather probably will serve most of his time away from other prisoners in a small solo cell in the high-rise Clark County Detention Center.
Police released a statement Thursday saying visitation at the jail will be suspended Saturday for "inmate reclassification and housing changes." Officer Bill Cassell, a department spokesman, said the expected 6 a.m. to 6 p.m. lockout was not related to Mayweather's arrival.
Mayweather, who goes by the nickname "Money," apparently enjoyed some pampering Thursday while preparing for his jail stint. He posted an image Thursday on Facebook and Instagram showing him getting a pedicure. The caption read, "At home enjoying my day."
In jail, he'll have a cell about one-third the size of a small boxing ring. For at least the first week, Mayweather will be segregated for his protection from the other 3,200 inmates in the downtown Las Vegas facility, Cassell said.
Mayweather won't have a TV in his cell, and Cassell said televisions in jail dining areas probably won't carry the June 9 pay-per-view WBO welterweight fight between Mayweather rival Manny Pacquiao and Timothy Bradley at the MGM Grand Garden arena.
The judge sentenced Mayweather on Dec. 22, then later allowed him to remain free long enough to make the Cinco de Mayo weekend fight and a guaranteed $32 million. Opponent Miguel Cotto was paid $8 million.
Saragosa said when she sentenced Mayweather that she was particularly troubled that he threatened and hit Harris while their two sons watched. The boys were 10 and 8 at the time. The older boy ran out a back door to get a security guard in the gated community.
Mayweather pleaded guilty to misdemeanor domestic battery and no contest to two harassment charges.
Prosecutors dropped felony robbery, coercion, and grand larceny charges stemming from allegations that he threatened the boys and took cellphones from Harris and his son.