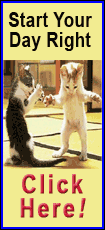 The person confirmed the existence of the ledger to The Associated Press on condition of anonymity Friday night because the NFL has not publicly discussed it. Yahoo first reported that the NFL has the ledger, which describes $1,000 payments for "cart-offs," or hits which left opponents needing help to the sideline. It noted $400 payments for "whacks," or hard hits, and $100 deductions for mental errors.
Another person with access to Saints records also told the AP of the existence of documents listing payments made for "cart-offs" and "whacks." But the person was not aware of any document that identified a bounty placed on an opponent.
"There was no such thing as a bounty where anyone put up money to hurt another player," said the person, who spoke to AP on condition of anonymity because the investigation is ongoing and related litigation is pending.
"There were stupid names for legitimate plays," the person said, referring to the use of the terms "cart-offs" and "whacks." The person said the payments listed "are for big, clean plays," and that plays which were penalized usually resulted in fines.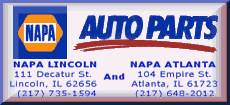 NFL Players Association spokesman George Atallah says the union has not seen the ledger or any other evidence of player involvement in a "pay-to-injure" program, including the ledger.
"This supposed coach's ledger, if it does exist, only proves that a fair due process was not afforded to the players," Atallah told The Associated Press. "They were punished before they had the opportunity to review any of the supposed evidence against them."
The NFL has suspended four players -- all of them either current or former Saints -- in connection with the bounty probe. Saints linebacker Jonathan Vilma was suspended for all of the 2012 season, Green Bay defensive end Anthony Hargrove was suspended eight games, Saints defensive end Will Smith was suspended four games, and Cleveland linebacker Scott Fujita three.