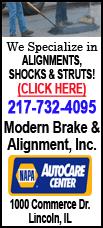 His return to the Big Apple turned into quite a night.
Beltran and the St. Louis Cardinals were no-hit by Johan Santana in an 8-0 loss to the New York Mets on Friday. It was the first no-hitter in the 51-year history of the Mets, and Beltran was involved in a disputed play that should have broken it up.
Back at Citi Field for the first time since the Mets traded him last July, Beltran hit a line drive over third base in the sixth inning that hit the foul line and should have been called fair. But third base umpire Adrian Johnson ruled it foul and the no-hitter was intact -- even though a replay clearly showed a mark where the ball landed on the chalk line.
"It was in front of his face, and he called it foul. I thought it was a fair ball," Beltran said. "At the end of the day, one hit wasn't going to make a difference in the ballgame. We needed to score more runs and we didn't do that."
Johnson explained his call to a pool reporter.
"I saw the ball hitting outside the line, just foul," he said.
The umpire acknowledged that he saw the replay afterward but declined to comment.
"It's not like there's going to be an asterisk by it. That's the way the game goes," Cardinals manager Mike Matheny said. "We could tell at the time and thought it was a hit. More importantly than breaking up a no-hitter, it was a chance for us to get a man in scoring position and an opportunity to get close."
Mike Baxter then made a tremendous catch in left field to rob Yadier Molina of extra bases in the seventh. Baxter crashed into the wall, injured his shoulder and left the game.
After that, the Cardinals managed only an eighth-inning walk in their third straight loss.
Making his 11th start since missing last season following shoulder surgery, Santana (3-2) threw a career-high 134 pitches in his second consecutive shutout. Relying on a sneaky fastball and the baffling changeup that's always been his signature, he struck out eight and walked five on a windy night in New York.
Santana got a warm ovation as he headed out to the mound for the ninth inning, and the two-time Cy Young Award winner quickly retired Matt Holliday and Allen Craig on shallow fly balls as frenzied fans high-fived each other and captured video of it all on their cell phones.
With the crowd of 27,069 on its feet, World Series MVP David Freese went to a 3-2 count before his foul tip was caught by Josh Thole.
"To throw a no-hitter you've got to make some good plays and they did that, too," Freese said. "Our broken bats didn't fall and our line drives didn't carry. He threw a heck of a game."
Lucas Duda hit a three-run homer off Adam Wainwright (4-6) and drove in four runs, tying a career high. Daniel Murphy added three RBIs.
The no-hitter was part of a whirlwind return for Beltran, who had a rocky tenure in New York from 2005-11 that included several outstanding seasons and one momentous strikeout.
"I felt personally, in the years that I was healthy, I had my best years in baseball," he said.
Moments before the first pitch of a four-game series, the Mets played a 1-minute video tribute to Beltran on the big scoreboard in center field. In the dugout, he smiled and tipped his cap.
When he came to bat in the first inning, Beltran received mostly cheers from the sparse crowd, save for a handful of boos and catcalls. He shattered his bat on a foul ball and struck out against Santana, his old pal.
"I have a lot of friends here that I really miss," Beltran said.