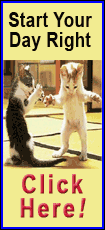 In a study of nearly 1,100 such men, Johnson & Johnson's Zytiga doubled the time patients lived without their cancer getting worse.
The drug also seems to be improving survival, but it will take longer follow-up to know for sure. Independent monitors stopped the study once it was clear the drug was helping and let men who had been getting dummy pills to switch to Zytiga. At that point -- after a median treatment time of two years -- 34 percent of men on dummy pills had died versus 27 percent of those taking Zytiga.
"Our hope is that this can become a new option" for up to 30,000 men each year in the United States, said study leader Dr. Charles Ryan of the University of California, San Francisco.
He gave results Saturday at a meeting in Chicago of the American Society of Clinical Oncology.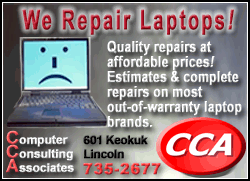 Prostate cancer is the most common cancer in American men. In the United States alone, more than 240,000 new cases and 28,000 deaths from the disease are expected this year. Many cases don't need treatment because the cancer grows so slowly it isn't a threat. For men who choose treatment when the disease is still confined to the prostate, surgery and radiation are common options.
Once it spreads, though, it often is treated with drugs that curb testosterone. They block about 90 percent of the hormone, "but that remaining 10 percent can still stimulate the cancer and cause death from the disease," Ryan said.
Zytiga blocks virtually all of it -- "it's really complete chemical castration," said another study leader, Duke University's Dr. Daniel George.
The drug won federal approval last year for men with advanced prostate cancer whose disease had worsened despite treatment with standard hormones and chemotherapy. The new study tested it earlier in the course of illness -- in men with advanced prostate cancer who have not yet received chemotherapy.
Researchers gave more than 1,000 patients in the U.S., Canada, Europe and Australia either Zytiga or dummy pills plus a steroid that also is widely used to treat such cases.
When the study was stopped, the median time until cancer worsened in the group getting dummy pills was about eight months. Those on Zytiga were faring much better, so doctors can only estimate the time it is taking for their cancers to worsen -- at least 16 months, Ryan said.