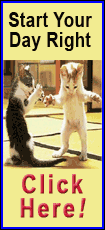 Today's highlight in history:
On June 4, 1942, the World War II Battle of Midway began, resulting in a decisive American victory against Japan and marking the turning point of the war in the Pacific.

On this date:

In 1783, the Montgolfier brothers first publicly demonstrated their hot-air balloon, which did not carry any passengers, over Annonay, France.

In 1812, the Louisiana Territory was renamed the Missouri Territory. The U.S. House of Representatives approved a declaration of war against Britain.

In 1892, the Sierra Club was incorporated in San Francisco.

In 1912, Massachusetts became the first state to adopt a minimum wage law.

In 1919, Congress approved the 19th Amendment to the U.S. Constitution guaranteeing citizens the right to vote regardless of their gender, and sent it to the states for ratification.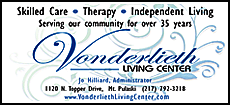 In 1937, one of the first, if not the first, shopping carts was introduced by supermarket chain owner Sylvan Goldman in Oklahoma City.

In 1939, the German ocean liner St. Louis, carrying more than 900 Jewish refugees from Germany, was turned away from the Florida coast by U.S. officials.

In 1940, during World War II, the Allied military evacuation of more than 338,000 troops from Dunkirk, France, ended.

In 1954, French Premier Joseph Laniel and Vietnamese Premier Buu Loc signed treaties in Paris according "complete independence" to Vietnam.

In 1972, a jury in San Jose, Calif., acquitted radical activist Angela Davis of murder and kidnapping for her alleged connection to a deadly courthouse shootout in Marin County in 1970.

In 1990, Dr. Jack Kevorkian carried out his first publicly assisted suicide, helping Janet Adkins, a 54-year-old Alzheimer's patient from Portland, Ore., end her life in Oakland County, Mich.

In 1992, the U.S. Postal Service announced the results of a nationwide vote on the Elvis Presley stamp, saying more people preferred the "younger Elvis" design.

Ten years ago: President George W. Bush said the CIA and FBI had failed to communicate adequately before the Sept. 11 terror attacks; Congress began closed-door hearings into intelligence lapses. A panel of U.S. Roman Catholic bishops called for a zero-tolerance policy against priests who molest children in the future and a two-strikes-he's-out policy for those guilty of past abuse. Japan ratified the Kyoto Protocol, aimed at cutting emissions of heat-trapping gases.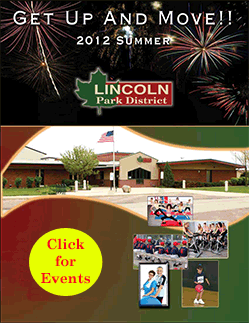 Five years ago: President George W. Bush left on an eight-day European trip that included a Group of Eight summit in Germany. Military judges dismissed charges against a Guantanamo detainee accused of chauffeuring Osama bin Laden and another who allegedly killed a U.S. soldier in Afghanistan. Insurgents linked to al-Qaida issued a video in which they claimed to have killed all three U.S. soldiers captured in an ambush on May 12. (The bodies of the soldiers were later recovered.) A federal indictment accused Rep. William Jefferson, D-La., of receiving more than $500,000 in bribes (Jefferson was later convicted of bribery and racketeering).

One year ago: China's Li Na captured her first Grand Slam singles title, becoming the first tennis player from China, man or woman, to achieve such a feat; Na beat Francesca Schiavone 6-4, 7-6 (0) in the French Open final. Former Secretary of State Lawrence Eagleburger, 80, died in Charlottesville, Va.

Today's birthdays: Actor Bruce Dern is 76. Musician Roger Ball is 68. Actress-singer Michelle Phillips is 68. Jazz musician Anthony Braxton is 67. Rock musician Danny Brown (The Fixx) is 61. Actor Parker Stevenson is 60. Actor Keith David is 56. Actress Julie Gholson is 54. Actor Eddie Velez is 54. Singer-musician El DeBarge is 51. Actress Julie White is 51. Actress Lindsay Frost is 50. Tennis player Andrea Jaeger is 47. Rhythm-and-blues singer Al B. Sure! is 44. Actor Scott Wolf is 44. Actor-comedian Rob Huebel is 43. Comedian Horatio Sanz is 43. Actor Noah Wyle is 41. Rock musician Stefan Lessard (The Dave Matthews Band) is 38. Actor-comedian Russell Brand is 37. Actress Angelina Jolie is 37. Actor Theo Rossi is 37. Alt-country singer Kasey Chambers is 36. Rock musician JoJo Garza (Los Lonely Boys) is 32. Model Bar Refaeli (ruh-FEHL'-lee) is 27. Rock musician Zac Farro is 22.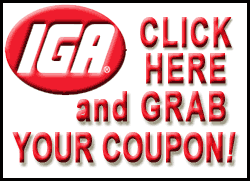 Thought for today: "If America forgets where she came from, if the people lose sight of what brought them along, if she listens to the deniers and mockers, then will begin the rot and dissolution."-- Carl Sandburg, American writer (1878-1967)
Copyright 2012 The Associated Press. All rights reserved. This material may not be published, broadcast, rewritten or redistributed.