Lincoln Speedway: Friday night race results

Send a link to a friend
[June 04, 2012] The PCRA series for the Pro Late Models was at Lincoln Speedway Friday night. The series brought a field of "non-regular" Pro Late Model drivers to the track. Traveling from Missouri, Iowa and other parts of Illinois, the Pro Late Model class put on a fantastic show.
Steve Lance Jr. in the 25, hailing from Cuba, Ill., captured the checkered flag after trailing Weekly in the 18 car for most of the race. Once the 25 car was able to edge by Weekly, he held on to the first-place position until the end. Nick Bauman in the B1 and Morey Denny in the 11 were running the middle to high side of the track, but were unable to gain enough ground on the leaders as they came through the field of cars in the feature event.

Lincoln Speedway fans saw yet another dueling battle until the very end in the Modified feature. Brian Lynn, driving the 14 Cashless car, took to the inside and was able to get around Matt Goulden in the 41G. For several laps, Goulden and Lynn battled it out, but Fly'n Brian was able to get around the 41G and then passed Steve Sheppard in the 66S to capture the lead after starting third. Lynn, taking the inside "groove' of the track, led much of the race; however, Brian Dively in the 29 was coming on strong. Lynn wasn't able to hold off Dively, who was running a higher groove around the track and the momentum coming out of turn four. Dively and Lynn came to the finish line neck-and-neck, but it was Dively who captured the victory.

Kevin Crowder in the 15C won the Street Stock feature. John Farris in the 90 trailed Crowder but was unable to gain any ground on him to pass for the lead. Travis Wallbaum in the 42 had a good run and finished third. Also making a strong finish was Travis Johnson in the 18. Johnson, who started toward the back of the field, was able to make his way up through the traffic and secure the fifth-place position.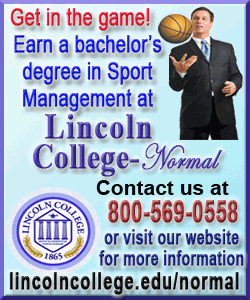 Hornet driver Zach Bollinger in the 77 wasn't able to pull it out this week for a second straight feature win at Lincoln Speedway. Tyler Benson in the B5 took home the checkered flag in the Hornet feature event. Luke Wright in the 1 grabbed the third-place position and Bob Sanders in the V9 was fourth.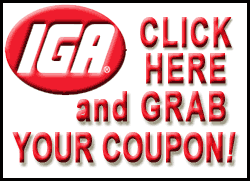 Next Friday a full regular show will be presented at Lincoln Speedway. Come out and enjoy the great racing action in all the classes. The admission price for adults is $10, and kids 12 and under get in free.
[Text from file received from Lincoln Speedway]