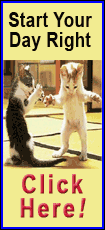 The American Lighting Association offers the following tips about how to use ceiling fans, integrate them into a decorating scheme and size them specifically for your rooms.

The many uses of ceiling fans

Ceiling fans serve three primary purposes. The first is, of course, air movement.

"In summer, ceiling fans create a 'wind chill' effect that makes the room feel 6 to 8 degrees cooler than the actual ambient temperature," says Joseph Rey-Barreau, associate professor in the College of Design at the University of Kentucky. "In winter, the direction of the blade movement can be set to a counterclockwise direction, which will help to move the hotter air at the ceiling toward the edges of the room and then downward. This helps to distribute the heated air more efficiently."

That is key to consumers' interest in -- and need for -- ceiling fans.

"That air movement can help reduce heating and air conditioning bills in homes," says Maria Scutaro, president of Murray Feiss Lighting/Monte Carlo Fan Co.

Manufacturers have also adapted ceiling fans to fit the smallest of spaces -- even in closets -- with a single blade and minimal motor that leaves the ceiling fan able to hug the ceiling.

In addition, ceiling fans are a decorative element and focal point for the interior design -- a big change from the 1990s.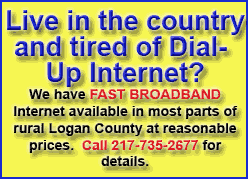 "There is an unlimited range of fan styles and designs … as well as fans that are part of a 'family' of lighting fixtures," says Rey-Barreau.
Finally, as a light source, ceiling fans "can range from a night light to ambient light to a fully directed light source," says Scutaro. "LED technology is bringing light and additional energy efficiency to fans."
The energy efficiency of ceiling fans
Much like the Energy Star label gives homeowners guidance about appliances that will save on utilities, ceiling fans can also be rated Energy Star-compliant. To do that, those ceiling fans must use efficient motors and advanced blade design to meet or exceed minimum requirements for airflow efficiency set by the U.S. Environmental Protection Agency.
Energy Star ceiling fans also carry three warranties: a minimum of 30 years on the motor, one year on other components and two years on lighting.
"Lighting for Energy Star-qualified fans also uses efficient, compact fluorescent sources that use two-thirds less energy and produce 70 percent less heat than incandescent bulbs," says Rey-Barreau.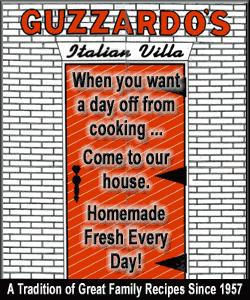 The three location ratings of ceiling fans

Ceiling fans used indoors in protected spaces differ from those used in semi-protected or exterior spaces. An "indoor use" rating means a fan can be used only indoors. Those rated "damp use" can be used outdoors if in a covered spot, such as a porch. An "outdoor use" rating means the fan can be used in a location where it will be exposed directly to water, such as over a patio that is underneath a deck.
A common mistake made with ceiling fans
"The better quality fans do not cost much more than the most inexpensive fans," says Rey-Barreau. "A consumer should purchase a fan that has a good motor and that is energy-efficient. Buying a very inexpensive fan can be problematic in terms of performance."
Be sure to purchase your fans from an ALA-member retailer. These retailers carry high-quality lighting and fan products and have professionally trained staff available to help you select the best products for your home.
Ceiling fan sizing basics
In order for a ceiling fan to effectively heat and cool a space, it must be sized for the square footage of the room. Use these measurements as guidelines:
Room size:
Less than 50 square feet -- 29-inch fan

75 square feet -- 36-inch fan

100 square feet -- 42-inch fan

225 square feet -- 52-inch fan

300 square feet -- 56-inch fan

More than 300 square feet -- a 60-inch fan or two 56-inch or 52-inch fans
Visit your local ALA-member retail showroom to see the newest products and to talk to an expert about which fans are most appropriate and energy-efficient for your space. To find your closest ALA-member lighting showroom, visit www.americanlightingassoc.com.
[Text from ARAcontent]
Visit the 2012 Spring Home & Garden Magazine for these great articles:
A fresh coat of paint

Marrying technology and decorating

Lighting your interior

Creating a cool breeze

Weekend warrior takes on the bath

Manicuring the lawn

Happy trees

New outdoor blooms and foliage

Attracting butterflies to your yard