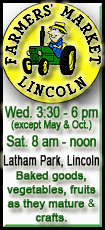 When buying at the farmers market, you can get great-tasting vegetables that are in season. As you know, when a vegetable isn't in season locally, it may be coming from hundreds or thousands of miles away, trucked or flown in. That adds significant transportation and fuel expense to the cost of vegetables -- which aren't as fresh as in-season produce. So buying in-season can be cheaper, and you get fresher, tastier vegetables.

To learn what is in season, check out the handout from the Illinois Department of Agriculture at http://www.agr.state.il.us/markets/
WhatsInSeason.pdf.

If you find a vegetable that's new to you at the farmers market and want to give it a try, ask the farmer how to prepare it. For the best tips, specifically ask how they like to eat it. Many farmers have recipes available.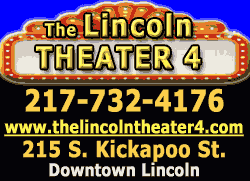 My two favorite cookbooks for ideas about how to eat seasonally and cook local foods (and those that are familiar) are "From Asparagus to Zucchini: A Guide to Cooking Farm-Fresh Seasonal Produce" and "Local Flavors: Cooking and Eating From America's Farmers' Markets," by Deborah Madison. Both books have delicious recipes and are interesting reads.
Using local foods does not have to be complicated or expensive -- it isn't just a luxury for people with lots of time and money. The University of Illinois Extension has developed a list of suggestions on how you can incorporate local foods into your everyday meals. The following are tips for easy ways to enjoy local foods every day:
Top yogurt with sliced strawberries or other fresh fruits.

Make your own convenience bags of pre-cut vegetables to have in the refrigerator for easy snacking. Carrots, celery and broccoli work great.

Let your eyes tell the story as you look for great vegetables to make a pot of homemade, homegrown vegetable soup.

Top your favorite cereal with locally grown fresh strawberries, peaches, raspberries and other fruits.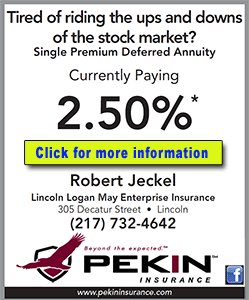 For summer grilling, top burgers with onions, lettuce and tomatoes from your own garden produce.

With omelets or scrambled eggs, find some peppers, onions, zucchini, spinach or tomatoes to add color, flavor and great nutrients. Take it one step further and use farm-fresh eggs and fresh garden herbs.

Top your fresh garden green salad with slices of apples, strawberries, raspberries, pears or other fruits.

Enrich the value of pancakes or waffles by adding grated apple and a dash of cinnamon to the batter. Serve with locally produced honey.

Freeze pieces of your favorite local fresh fruit, such as strawberries, peaches and raspberries, and process in a blender with a cup of milk and a tablespoon of honey for a quick fruit smoothie.

Freeze cut-up rhubarb, onions, green peppers, pears and apples on baking sheets. Package into freezer bags or containers, label, and enjoy during the rest of the year in your favorite recipes.
[By DEBORAH CAVANAUGH-GRANT, University of Illinois Extension]