Muller adds Allen to ISU roster

Send a link to a friend
[June 05, 2012] NORMAL -- Illinois State head basketball coach Dan Muller continues to fill the Redbird roster and announced the addition of Geoffrey Allen, a 6-foot-6, 180-pound wing from Los Angeles.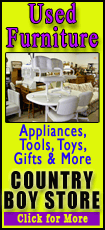 "I'm thrilled that Geoffrey has decided to join us at Illinois State," Muller said. "Geoffrey is in a unique situation. He sat out last year after having shoulder surgery. He is fully healed and has spent the past year working out. Geoffrey is a kid with a lot of potential who can really shoot and has very good athleticism. He comes from a great family and grew up around basketball. I think his upside is enormous."


Allen played 20 games at Eastern Washington during the 2010-11 season but was hampered with a season-long wrist injury. He averaged 2.2 points per game while averaging 10.7 minutes per contest. At the end of the campaign, Allen suffered a torn labrum in his right shoulder. Allen rehabbed the shoulder over a six-month period but did not attend Eastern Washington or any other institution. He will have to sit out the 2012-13 season at Illinois State due to NCAA transfer rules and will have two years of eligibility remaining.

"I'm extremely excited for the opportunity to play for Coach Muller at Illinois State," Allen said. "I'm more of a slasher, and I like to get other people open. I like to knock down the open 3-point shot or penetrate the hole and open up the floor for my teammates.
A product of Pacific Hills High School, Allen averaged 13.5 points, 7.2 rebounds, 3.5 steals, 1.6 blocked shots and 1.5 assists per game during his senior season. He led the Bruins to a 20-12 overall record and a 9-1 mark in the Southern Section. Allen posted a 25-point scoring game during his final season and also added a 24-point, seven-rebound and eight-steal performance.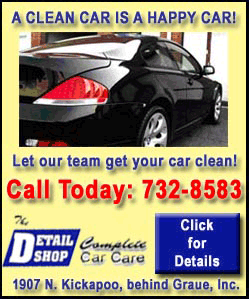 As a junior at Crenshaw High School, Allen averaged 10.2 points, 4.5 rebounds and 1.1 assists per game. He helped lead his school to a 20-4 finish, including a quarterfinal appearance in the City Section Division I playoffs.

Allen is the son of Lucius Allen, a former UCLA and NBA star who helped UCLA win three NCAA championships in the mid-1960s, including the 1966-67 squad that finished 30-0. He went on to play 10 seasons in the NBA, playing for Seattle, Milwaukee, Los Angeles (Lakers) and Kansas City.
[Text from news release received from Todd Kober, associate athletics director, athletics communications, Illinois State University]