When she last made the motion, only eight aldermen were present for the vote. Once again this week, there were only eight present, with Aldermen Buzz Busby and Jeff Hoinacki being absent for the evening.

At the first vote, during the first voting session in May, Horn's request for a good used SUV for fire Chief Mark Miller failed with a vote of 5-3. While it was a majority of the members present, it was not the majority of the council.

This week when Horn made her motion, there was a brief lull before Alderwoman Jonie Tibbs offered her second to the motion. Prior to the vote, Mayor Keith Snyder reminded the council that for the motion to pass, six of the eight aldermen present would have to vote in favor. In the end six did, with Stacy Bacon and David Wilmert voting against.

Before voting to approve the purchase, several of the aldermen still had questions and comments about the purchase.
Last week Miller had fielded several questions and listened to alternative suggestions from various aldermen. He had also provided them with written notes supporting his request for a good used two-wheel-drive SUV.
This week Alderwoman Melody Anderson was the first to pose a question to Miller. She recalled comments last week about buying something a little older than the requested 2008 and perhaps less expensive.
He said he had checked and had come up with a 2004 model with four-wheel drive and a price tag of $9,600. He said the downside to that particular vehicle was that it already had 124,000 miles on it, while the 2008 he was hoping to buy had only around 50,000 miles.
Alderman Tom O'Donohue asked about the suggestion of buying a topper for a currently owned pickup truck. The cost of a new topper would run approximately $2,600 and was not in the city budget.
There was some discussion about the SUV also not being in the city budget because it had been charged to the general obligation bond, which can be used for capital purchases.
Alderwoman Marty Neitzel also asked Tracy Jackson, street superintendent, to tell her about what he had bought when he was told to keep his purchase price under $10,000. Jackson said he made the purchase three years ago and bought a four-wheel-drive vehicle with 88,000 miles on it.
However, Chuck Conzo, city treasurer, explained that it would not be reasonable to compare three years ago to now. He said the "cash for clunkers" program had greatly depleted the number of used vehicles available on the market. Because of this, the price has gone up substantially as the demand for used could not be satisfied.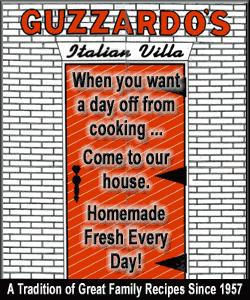 He also warned that buying a vehicle with 120,000-plus miles on it could lead to the city soon being in the same situation they are in now with the 1999 Crown Victoria car.
Tibbs spoke up, saying she was against the city investing money in junk. She said if they did that, the vehicle would soon be worn out and what they spent would just be money lost.
Neitzel spoke about her comment from last week that she would not vote to purchase a two-wheel-drive SUV. She indicated that she had reconsidered when she said that all the aldermen were interested in saving money. She commented, "I said I wouldn't vote for two-wheel drive, but we have to find something."
Tibbs also showed her support of the purchase, saying: "Taxpayers expect a service. And for the chief to do his job, he has to have the correct tools. Don't cut him short and don't cut the city short."
Conzo weighed in again, saying he agreed with what Tibbs was saying. He said: "I don't often recommend spending money, but we have to have a command vehicle for the chief to use. We need to think about what is at stake."
Conzo also commented he felt Miller had done a good job of narrowing the vehicle down to the things he really needed.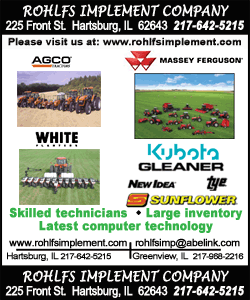 Anderson agreed, saying Miller had done a good job addressing all the concerns of the aldermen.
Neitzel was the last person to comment on the purchase, saying she felt the city should take care of this problem and then take care of engine 5102, which has a leaking water tank that cannot be repaired.
When it came time to vote, a few of the aldermen seemed to hesitate briefly before casting their "yes," but only Bacon and Wilmert voted "no."
The vote means the city will purchase a 2008 Chevrolet Tahoe two-wheel-drive vehicle from Graue Chevrolet in Lincoln.
[By NILA SMITH]