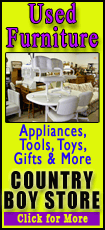 The Illinois Historic Preservation Agency, Illinois Department of Veterans' Affairs, Illinois Korean Memorial Association, and the Abraham Lincoln Presidential Library and Museum are sponsoring "Illinois Remembers the Forgotten War" along with media partners the Illinois Press Association and the Illinois Broadcasters Association.

For more information, visit www.illinois-history.gov or www.veterans.illinois.gov.

Illinoisans killed in action in Korea, June 1952
By county of residence
(Source: U.S. Department of Defense records)

Cook:
Pfc. Rivera R. Cortez, Marines, June 25.

Pfc. Walter F. Filkins, Army, June 4.

Sgt. Ronald L. Kramer, Army, June 21.

Pfc. Winston Lundervold, Army, June 17.

Cpl. Clarence S. Mengler, Marines, June 25.

Pfc. Leonard F. Mrazek, Army, June 29.

Hospitalman Terrence W. O'Donnell, Navy, June 24.

Pvt. Richard Roclawski, Army, June 17.

Cpl. Michael Rosen, Army, June 21.

1st Lt Raymond A. Rzepecki, Army, June 18.

Pfc. Michael B. Zaczyk, Army, June 26.

Cpl. Robert J. Zulke, Army, June 10.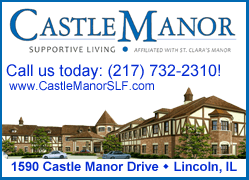 Franklin:
Pfc. Wesley L. Whited, Army, June 15.
Henry:
Pfc. Donald L. Taets, Army, June 30.
Montgomery:
Pvt. Richard Neighbors, Army, June 14.
Peoria:
Pfc. Rollie D. Grooms, Army, June 28.
Pope:
Pvt. Allen E. Drallmeier, Army, June 21.
Rock Island:
Cpl. Allen D. Shipley, Marines, June 17.
Saline:
Sgt. 1st Class Ronald R. Parks, Army, June 17.
Vermilion:
Pfc. Billy A. Hayes, Army, June 16.
Key events during the Korean War, June 1952
June in Korea started where May had left off, with an embarrassing impasse at the collection of POW camps on Koje-do Island, especially at sprawling Compound 76. Inside the camps were tens of thousands of recalcitrant North Korean and Chinese prisoners who effectively controlled life in the camps. Outside were American and South Korean troops determined to regain control.
Brigadier Gen. Hayden "Buster" Boatner, fresh from his duties as assistant division commander for the 2nd Infantry Division, and fluent in Chinese due to many years in China prior to World War II, was hand-picked to clean up the mess. He commanded a force of American paratroopers from the 187th, units from the 38th Infantry Regiment, plus other engineer and military police troops.
For three days the paratroopers circled Compound 76 in disciplined formations, singing airborne ditties as they ran, and occasionally firing flame throwers to get the prisoners' attention. On June 10 they entered the camp in wedge formation with strict orders not to fire, and faced down the equally determined prisoners brandishing homemade knives, spears and stones, some even sporting homemade gas masks. American training and discipline carried the day. Not a single shot was fired despite determined resistance from the prisoners. By the time it was over, there were 31 prisoners dead and another 139 injured, against one American death.
Once they regained control, the United Nations troops removed 500 prisoners at a time, then segregated them into separate camps scattered around Koje-do, where they were more easily controlled.
Meanwhile, the stalemate continued at the front. Gen. Mark Clark's philosophy that the communists only understood force continued in June when Operation Counter was launched on June 6. For the next week, the U.S. 45th Infantry Division waged a series of attacks to establish 11 patrol bases in the "Old Baldy" area near the "no-man's-land" dividing the opposing armies. The 2nd and 3rd Battalions of the 180th Infantry Regiment fought a fierce battle for one of those bases, Outpost Eerie on Hill 191, which was then promptly counterattacked by two Chinese battalions. U.S. troops retained control of the strategic hill after heavy losses on both sides.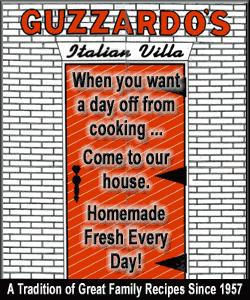 Clark took his message to the air on June 23, when he ordered the first bombing of power plants on the Yalu River at the North Korean-Chinese border. The successful airstrikes over the next few weeks knocked out North Korea's hydroelectric power sources for more than two weeks. Although communist jet fighters were occasionally able to inflict losses, United Nations forces maintained air superiority throughout the war, a key factor in the U.N. war strategy.
Illinois Korean War Memorial
The Illinois Korean War Memorial is located in Springfield's Oak Ridge Cemetery, the same cemetery that contains the Lincoln Tomb. Oak Ridge is the nation's second-most visited burial ground, behind only Arlington National Cemetery.
Dedicated on June 16, 1996, the memorial consists of a 12-foot-tall bronze bell mounted on a granite base. At the circumference of the base are four niches, each with a larger-than-life figure representing a branch of the armed services. Inscribed on the base are the 1,754 names of Illinoisans killed in Korea.
The Illinois Korean War Memorial is administered by the Illinois Historic Preservation Agency and may be visited daily free of charge.
Korean War veterans oral history project
Abraham Lincoln Presidential Museum
The oral history program at the Abraham Lincoln Presidential Library and Museum offers "Veterans Remember," a collection of interviews with Illinois residents about their wartime experiences, at the library's website, www.alplm.org/oral_history/home.html. The audio interviews concern the experiences of Illinois veterans who fought in several conflicts, including the Korean War, as well as the experiences of those on the home front. Visitors to the website can listen to or watch the interviews in their entirety. Several of the interviews have transcripts, and most have still images as well.
Website visitors will need a computer capable of playing MP3 audio files or MPG compressed video files in order to listen to the interviews. The transcripts and still images are also accessible. Volunteers conducted and edited many of the interviews and developed the transcripts that accompany them.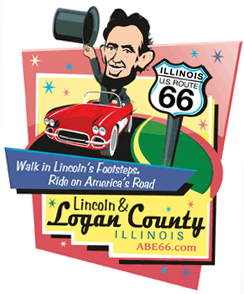 Korean War National Museum
The Korean War National Museum, or KWNM, celebrates the 60th anniversary of the Korean War with a new board of directors, new professional staff and a renewed focus on getting a world-class museum built now, in the lifetime of the Korean War veterans. Recent news media reports outlined a proposal of the KWNM to obtain 7,000 square feet of prime space at Navy Pier in Chicago for a state-of-the-art, world-class museum where visitors could come to honor and learn about the service and sacrifices of the Americans, South Koreans and their U.N. allies in the "forgotten victory." Those plans are continuing to be developed, and the KWNM hopes to be able to share some exciting news soon.
Meanwhile, the Denis J. Healy Freedom Center, located at 9 South Old State Capitol Plaza in Springfield, is open Tuesday through Saturday from 10 a.m. to 5 p.m. Admission is free, but donations are accepted.
The KWNM welcomes donations of photographs, documents, diaries and artifacts of those who served in the Korean War. To learn more about the KWNM, or to volunteer or donate, visit www.kwnm.org or look for the museum on Facebook.
Korean War booklet
The Illinois Korean Memorial Association, an all-volunteer organization, has published a booklet, "A Brief History of the Korean War," copies of which have been provided free of charge to public libraries, high schools and junior high schools in Illinois. Individuals may obtain a copy by sending a $10 check or money order to: Illinois Korean Memorial Association, P.O. Box 8554, Springfield, IL 62791.
Tax-deductible donations are welcome. All donations go to the book project and to the upkeep of the Illinois Korean War Memorial.
[Text from file received from the Illinois Historic Preservation Agency]