Illinois recognizes June as National Fireworks Safety Month
State officials urge families to leave fireworks to the professionals

Send a link to a friend
[June 05, 2012] SPRINGFIELD -- With fireworks season approaching, the Illinois Office of the State Fire Marshal reminds Illinois residents to remember the deadly dangers posed by fireworks. June is National Fireworks Safety Month, which was established to educate children and adults about the dangers of fireworks.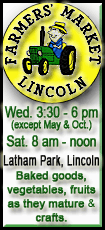 "Fireworks should never be used as toys or entertainment devices. They should only be handled by trained professionals," said State Fire Marshal Larry Matkaitis. "It is absolutely imperative that families keep their children safe by obeying Illinois laws. The concept of safe fireworks is nonexistent; leave them to the professionals by attending public community firework events."

Pursuant to the Illinois Fireworks Use Act (425 ILCS 35), any consumer fireworks distributor, company, association, group or retailer must be registered and licensed with the OSFM. In Illinois, it is illegal to possess, purchase or use consumer fireworks without a consumer display permit obtained from local authorities. Individuals who lack the necessary consumer display permit and are caught with controlled consumer fireworks in Illinois could be subject to arrest.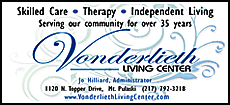 The following are statistics on hospital emergency room injuries involving fireworks in the United States in 2010:
Thirty-nine percent of injuries by fireworks are received by children under 15 years old.

One-third of eye injuries from fireworks result in permanent eye damage.

One-fourth of eye injuries from fireworks result in permanent vision loss or blindness.

Fireworks injuries to hands and fingers represent 30 percent of total injuries.

Fireworks injuries to the head and face represent 16 percent of total injuries.

Sparklers, which burn at 1,200 degrees Fahrenheit, are the leading cause of juvenile injuries.

Sparklers, novelties and fountains account for 43 percent of injuries.
In 2011, two fatal accidents involving fireworks were reported in Illinois. One took place in McHenry County on Jan. 1 and the other in DuPage County on May 30. Both victims were unlicensed and using illegally obtained professional-grade fireworks.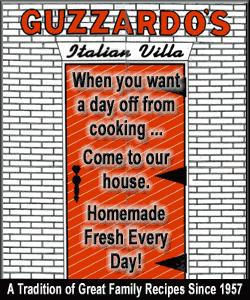 The following are additional statistics reported last year in Illinois:
One hundred ninety-six citizens were injured by fireworks in Illinois.

Thirty-nine people suffered first-degree burns.

Sixty people sustained second-degree burns.

Nineteen suffered serious lacerations.

Twenty-eight suffered abrasions.

Eighty-nine children between the ages of 6 and 21 were injured.
According to the National Council of Fireworks Safety, careless use of fireworks causes nearly 10,000 injuries a year in the United States; close to 2,000 of those injuries are eye-related and involve children under age 15.
For more information on fireworks safety, visit www.fireworkssafety.org or www.sfm.illinois.gov.
[Text from Office of the State Fire Marshal file received from the Illinois Office of Communication and Information]