Logan County summer road work under way, plus a look into future projects
Send a link to a friend
[June 06, 2012] Summer work on Logan County roads and bridges is well under way. County engineer Bret Aukamp reported to the county's road and bridge committee that the department's equipment is ready to go, and it will be a busy season.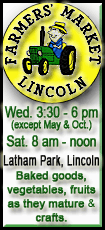 Aukamp has some summer help, and crews have been out doing repairs to roads in preparation for seal coat, which takes place over the summer.

County seal coating begins June 18.

Communities that would also participate with the county in the seal coat program this year are the city of Atlanta and the villages of San Jose, Middletown and Emden.

The only communities the county has never done seal coats for are Mount Pulaski and Lincoln.

East Lincoln and Sheridan townships plan to begin their seal coat June 11.

With reduced manpower, most of the rock and seal coat materials have been stockpiled near whatever road is going to be worked on. Aukamp said, "We've been trying to do that to boost our efficiency a little bit better."
County highway work
Microsurfacing has begun on Highway 25 west of Atlanta.

Work on County Highway 1 south of Mount Pulaski should begin soon.

A bridge replacement on 2250th Street, Lazy Row near Atlanta, will also be started soon.

Bids are being gathered for resurfacing projects for Nicholson and Primm roads.
Around the county
Major patching has been done on Waynesville Road, County Highway 128, plus filling in some ruts alongside it.

Culvert ends along County Highway 6 in the Latham and Chestnut areas have been repaired in preparation for seal coat later this year, and culverts south of Mount Pulaski also received attention.

Brush has been cut in guardrail areas to improve visibility.

Herbicide spraying is to begin this week.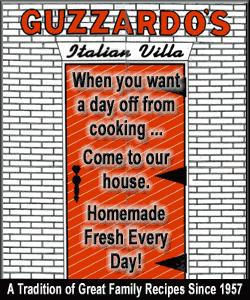 Aldi development
Aukamp has been reviewing engineering plans for the entry to the new Aldi. He has been working with the city engineer Mark Mathon so that the county can transfer the street to the city as soon as it is built.
There is already a concrete drive to the property, but it is insufficient for the heavy traffic, which would include delivery trucks.
The new store will be located on the north side of Illinois Route 10 and Woodlawn Road on Lincoln's west side.
Quarterly project status
Aukamp told committee members that he is still waiting on appraisals for Fifth Street Road. "I hope to have them by midsummer so that I can begin contacting landowners," he said. He would then try to negotiate rights of way with the landowners.
Also in process, he is working with a consulting engineer on resurfacing plans and pavement design for 1250th Avenue, Nicholson Road.
A consultant has been contacted for Primm Road resurfacing and the Deer Creek bridge.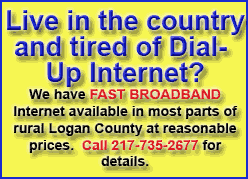 Aukamp said he has received some maintenance requests, but unless it's an emergency, he's telling people that those will have to wait until October. Seal coat locks up the summer, he said.
[By JAN YOUNGQUIST]