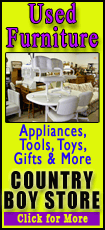 Mowers come in three different varieties: walk-behind, ride-along and none-of-the-above.
We are all accustomed to walk-behind mowers but may not realize there are three options available today:
Reel-type mowers are engineless and make you supply all the power.

Push mowers have an engine for the cutting, but you supply all the motion.

Self-propelled mowers supply the power to cut and the power to move.
You might be asking why anyone would want a mower that doesn't have an engine and makes you do all the work. There are two reasons to use these. First, reel-type mowers, with a sharp blade, make the best-looking lawn. They cut with a scissor-like action rather than a whacking motion, and each blade of grass is green to the end instead of shredded and brown. The second reason to use a reel-type mower is the good exercise you get. In most cases reel-type mowers are usually used on smaller lawns because they tend to take more time than mowers with engines and certainly more human energy -- something some people are in short supply of.
Standard walk-behind push mowers are usually the least expensive option for mowing, often less expensive than even engineless reel mowers. They don't have any other benefit to offer except mowing at a low purchase price. They usually wear out faster because their construction matches their price -- cheap.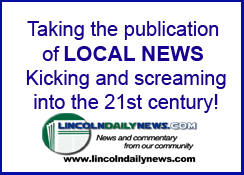 Self-propelled mowers offer the user some exercise without wearing you out entirely. Newer models provide speed that matches the user's walking speed: slow when you walk slowly, fast when you want to go faster.
Walk-behind mowers are generally less expensive than riding mowers and are generally used on lawns less than an acre. They allow you to get close and personal with your lawn, and you get some physical exercise.
Riding mowers offer the convenience of getting the grass cut with much less physical exertion. They generally have larger decks and wider blades and can get the job done in less time than a walk-behind mower. The single downside to riding mowers is that they tend to compress the soil they run over, and compressed soil hampers deep-root development for grass.
Riders come in two varieties: traditional and zero-turn. A traditional riding mower has a standard steering wheel and generally allows for mowing with 90-degree turns. The result is straight lines and square corners, with little precision for mowing around yard objects like trees and furniture. Zero-turn riders can do 360 degrees on a dime, and although they take some getting used to, they allow for precision turning and imaginative lines that flow with your lawn rather than making it boxy. On a price scale, zero-turn is usually more expensive than a traditional riding mower.
Both walk-behind and riding mowers require something you may have too little of these days -- you and your time. The last class of modern mowers don't require a person to operate them at all. They are electric and computerized and cut the grass all by themselves. They even determine when the grass needs cutting, based on some pre-selections you made when the system was set up, or they follow a schedule you have set. When they start cutting, they leave their base station, cut the grass unattended, avoid obstacles and return to their base station when they are done.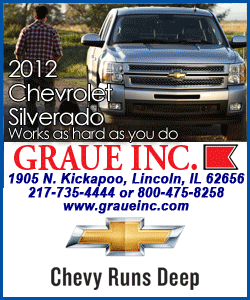 Mowing is one of the best ways you can make your lawn seem fresh and clean. The future of mowing allows you the choice of whether to take the time to mow or put it in the hands of a robot.
A wide variety of riding mowers are available at several mower dealers in Logan County, including Bee's in Lincoln, where they feature Cub Cadet; Richardson's in Elkhart, where they feature Simplicity; and Four Corners Lube in Lincoln, where they feature Dixon mowers.
Larger fuel tanks, cruise control, automatic transmissions, more comfortable seats and even quick-release blades are some of the newer features on riding mowers which help extend the range and make them easier to use.
Kathy Cosby of Richardson Repair offers this advice for mower maintenance, regardless of whether a lawn mower is used or new:
Be sure to regularly clean the underside of the mower. Otherwise, dirt and grass will build up.

A dull blade results in a poor lawn appearance. Regularly sharpened blades will appear cleaner and be less vulnerable to disease. Plan on sharpening after every fourth or fifth cut.

Check the oil regularly. A good rule of thumb is to change the oil every 50 mowed hours, or whatever time increment the manual suggests.

Regularly check the mower and its parts for any wear and tear. Replace worn parts in a timely manner.
[By JIM & JAN YOUNGQUIST and DEREK HURLEY]
Visit the 2012 Spring Home & Garden Magazine for these great articles:
A fresh coat of paint

Marrying technology and decorating

Lighting your interior

Creating a cool breeze

Weekend warrior takes on the bath

Manicuring the lawn

Happy trees

New outdoor blooms and foliage

Attracting butterflies to your yard