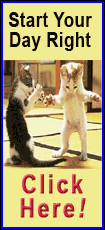 Eight LCU employees have achieved 10 years of service to LCU. They are Becky Boggs, seminary administrative assistant; Linda Corkill, fiscal services; Dr. James Riley Estep Jr., undergraduate dean; Dr. Karen Estep, Christian education ministries; Scott Jones, science; Dr. Mark Mangano, Old Testament; Brian Mills, vice president of student development; and Lindsey Tedrick, controller. Dr. Robert F. Rea was recognized for completing 25 years as LCU Seminary's professor of church history and historical theology.

In addition to the service awards, LCU annually presents the Outstanding Faculty Research Award to two individuals. This award seeks to encourage and promote quality faculty scholarship, especially publications relating to the university's commitment to a biblical worldview. This year's recipients are Dr. Christopher Ben Simpson for a theoretical book, "Truth is the Way" (SCM Press), and Dr. James Riley Estep for a practical publication, "Mapping Out Curriculum in Your Church" (B&H Academic).
Dr. Paul Boatman has been designated as "Professor Emeritus," an honorary rank for faculty members who have had an especially long and meritorious career at Lincoln Christian University. Boatman served with distinction at LCU since 1978 after serving previously as a preacher, church planter and counselor. A highly respected teacher, Boatman was a significant leader in the seminary as associate dean from 2000 to 2006 and as dean from 2006-2011. His contributions include the growth of the seminary's counseling program to one of the largest in the school. He has lived the life of a servant leader, traveling on missions to all areas of the globe, including Austria, China, India, Indonesia, Kenya, Nigeria, Philippines, Thailand, Turkey and Ukraine. Boatman leaves LCU at the end of this academic year to pursue other Christian service opportunities. He joins Dr. Gary Hall, who achieved this rank at his retirement dinner on April 16. Hall has served LCU for 26 years.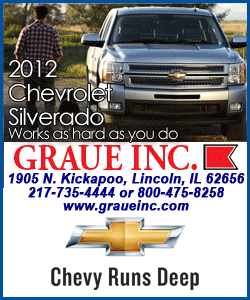 Several other longtime employees were recognized for their years of service.
Tom and Debby Tanner have been with Lincoln Christian since 1979. After 33 years in Lincoln, Dr. Tanner is answering the call to move to Pennsylvania to serve as director of accreditation with the Association of Theological Schools. He and LCU President Keith Ray are already in discussions regarding how LCU can continue to benefit in the future from Tanner's wisdom and love of LCU.
The LCU community also bids farewell to Ed and Sheri Plumier, who are leaving Lincoln to serve at Restoration House Ministries in Manchester, N.H. Ed will be director of church mobilization, while Sheri will use her talents to host guests who stay at Restoration House.
Dorothy Anderson is retiring from her teaching, tutoring and mentoring career with the Academic Resource Center at LCU. She has been an intricate player in assisting the ARC's work with international students and the specific language issues involved. She has been the greatest cheerleader for the students, encouraging them to reach their highest potential, not necessarily a perfect score. Anderson has an extensive library and plans on writing in her retirement, with the goal of publishing one day. She and husband Cliff will continue to be managers at the campus student apartment complex.
Lincoln Christian University serves the local church as part of the university's mission to equip Christians to serve and lead in the church, the workplace and the world. Established in 1944, LCU now offers a variety of degree programs for undergraduates, graduates and seminary students. Classes are offered in Lincoln, Peoria, Normal and Las Vegas, Nev., and online.
[Text from file received from Lincoln Christian University]