Increasingly, people in settings beyond the serene yoga studio or contemplative nature path are engaging in the practice of mindfulness, a mental technique that dwells on breathing, attention to areas of the body and periods of silence to concentrate on the present rather than the worries of yesterday and tomorrow.
Marines are doing it. Office workers are doing it. Prisoners are doing it.
The technique is drawing tens of thousands to conferences and learning experiences across the nation and world, and studies have shown it to reduce the symptoms of certain diseases and conditions.
Ryan has written a book, "A Mindful Nation," pushing mindfulness as an elixir that can tone down political divisions in Washington, get American schoolchildren learning better, and return the country to an era of richer personal experience.
"You still forget your keys, you still call people by the wrong name, you still stub your toe, but you can train your mind to be more in the present moment," Ryan said.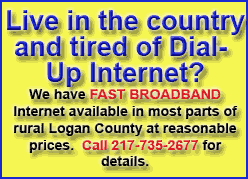 Benefits in stress reduction and improved performance have prompted U.S. corporations including Google, Target, Procter & Gamble, General Mills, Comcast, BASF, Bose and New Balance to offer mindfulness training and encourage its use at work.
The practice's critics, including some psychologists and religious scholars, say the approach is little more than Buddhist meditation repackaged and rebranded for a secular, and often paying, audience.
"The commercialization of Buddhism has been happening as long as Buddhism has existed," said Rachelle Scott, an associate professor of religion at the University of Tennessee and author of "Nirvana for Sale."
"It's problematic, because most Americans who are engaging in these activities don't know the cultural backdrop to that, so in order to gain access they have to go to one of these retreats, and they are expensive," she said.
Of the $34 billion Americans spent on alternative medicine in 2009, $4.2 billion -- about 12 percent -- was spent in sectors that included mindfulness concepts, such as meditation-related classes or relaxation techniques, according to federal data. Participation in meditation therapy by U.S. adults rose 6 percent a year on average from 2002 to 2007, according to a study by the research group SRI International.
Marine 1st Lt. Scott Williams, 32, of Lancaster, Calif., said skills he learned through Mindfulness-based Mind Fitness Training -- known in the military as MMFT or "M-fit," -- allow him to transition rapidly from one focus point to another, to rid his mind of negative thoughts, and to recover more quickly from emotional experiences.
"As an infantry officer in the Marines, the mental agility gained by conducting mindfulness exercises could potentially be the difference maker as I lead men through chaotic and uncertain environments in Afghanistan," he said.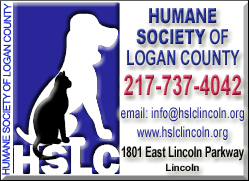 The technique has also reached prisons, where it is being used to reduce stress, anxiety and violence.
Ryan, a Democrat from Youngstown, learned the technique at a retreat two days after the 2008 presidential election -- the end of a stressful campaign period and the beginning of another.
"I was to the point where I was OK, but I thought, 'I'm going to be fried by the time I'm 40; I'm just going to be burnt out,'" said Ryan, who was 35 at the time of the election.
For Ryan, a former high school quarterback, the feeling he gets during mindfulness meditation reminds him of the utter concentration and single-mindedness athletes feel when they're "in the zone."
In fact, it was Phil Jackson, the legendary NBA coach, who was among the first to legitimize mind-body techniques in popular culture as he led the Chicago Bulls and Los Angeles Lakers to 11 titles from 1989 to 2010.