An untreated dental abscess can land you in the hospital with a severe systemic infection. Intense pain or swelling is often your warning signal.

Gum or periodontal disease is more insidious because it is usually painless, and thus can go unnoticed and untreated till it is too late and your teeth become loose. Periodontal disease is a chronic low-grade infection caused by bacteria in your mouth. It destroys the bone that supports your teeth.

More importantly, the relationship between gum disease and chronic systemic diseases is an area of current medical research. The American Heart Association recently issued a statement that atherosclerotic vascular disease and periodontal disease share the same risk factors and inflammatory cells.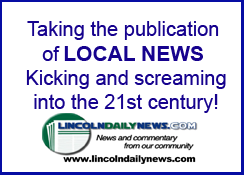 Although present research does not suggest that periodontal treatment can prevent heart disease, it does reduce systemic inflammation.
According to the Center for Disease Control, there is also a two-way link between diabetes and periodontal disease. People with diabetes are two or three times more likely to develop periodontal disease, and diabetics with periodontal disease are much less successful in regulating blood sugar levels.
The Center for Disease Control estimates that more than 50 percent of the adult population has inflammatory gum disease.
A complete dental exam will determine if you have gum disease.
The symptoms that you may recognize at home are gums that are puffy, bleed easily and pull away from the teeth. Your family and friends may notice an unpleasant mouth odor.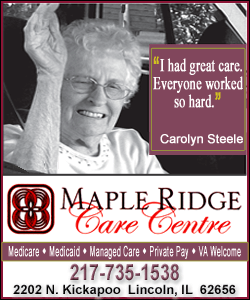 Like all chronic conditions, periodontal disease cannot be cured but can be successfully managed with improved home care and regular professional dental cleanings. The goal of treatment is to eliminate or at least interrupt the bacterial infection so that it does not create a chronic inflammatory response that diminishes the bone support of the teeth and also complicates the management of diabetes, heart disease or other chronic conditions.
___
References:
"Heart association says no causative link between periodontal and heart disease," ADA News, April 23, 2012, Page 18
"Working Together to Manage Diabetes: A Guide for Pharmacists, Podiatrists, Optometrists, and Dental Professionals, 2007," CDC National Diabetes Education Program, Page 12.
[By LEE GURGA, DDS, Apple Dental Center]
Website: www.appledental-lincoln.com
Lincoln Daily News disclaimer
Articles provided to Lincoln Daily News by Dr. Lee Gurga, Apple Dental Center, are for information and education purposes only. Articles are not intended to offer specific medical, dental or legal advice to anyone. No guarantees or warranties are made regarding any of the information contained in these articles. The information contained here should be used in consultation with a provider of your choice as needed, and no doctor-patient relationship has been established.