52,190 Illinois acres accepted for CRP

Send a link to a friend
[June 12, 2012] SPRINGFIELD -- Scherrie V. Giamanco, USDA Illinois Farm Service Agency executive director, announced that 2,276 CRP offers, covering 52,190 acres, were accepted during the 43rd Conservation Reserve Program general sign-up.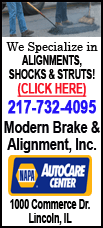 Nationwide, USDA accepted enrollment of 3.9 million acres, bringing the total program enrollment to 29.6 million acres.

"For more than 25 years, CRP has protected natural resources in Illinois while providing economic and environmental benefits to rural communities throughout the state," said Giamanco. "The newly accepted CRP offers will continue the CRP legacy by improving water and air quality, increasing wildlife habitat, and preventing soil erosion," she said.

Landowners enrolled in CRP receive annual rental payments and cost-share assistance to establish long-term, resource-conserving covers on eligible farmland. Accepted contracts will become effective Oct. 1.

According to Giamanco, during 2011, CRP acres nationwide reduced nitrogen losses from farm fields by 623 million pounds and phosphorus losses by 124 million pounds. CRP has also restored more than 2 million acres of wetlands and associated buffers, and this reduces soil erosion by more than 300 million tons per year.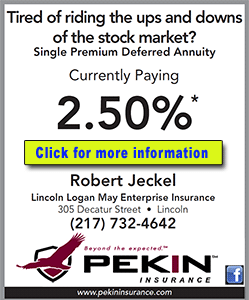 All CRP sign-up 43 offers were evaluated and ranked using the Environmental Benefits Index, consisting of the following five environmental factors plus cost: wildlife enhancement, water quality, soil erosion, enduring benefits and air quality. The national average rental rate per acre for this sign-up is $51.24.
For more information about the Conservation Reserve Program, contact your local FSA office or visit http://www.fsa.usda.gov/crp. For Logan County FSA contact information, click here.
[Text from file received from Illinois Farm Service Agency]