Advancing men's health: Taking steps toward living longer
National Men's Health Week: June 11-17

Send a link to a friend
[June 12, 2012] CHICAGO -- During National Men's Health Week, Illinois Department of Public Health Director LaMar Hasbrouck is encouraging men statewide to recognize the importance of a healthy lifestyle, regular exercise and medical checkups.
The goal of National Men's Health Week is to raise awareness of preventable health problems and encourage early detection and screening of disease among men and boys. The annual observance is celebrated during the week leading up to Father's Day.

"Men's Health Week is a great reminder to all men that we need to take our health seriously. If you are overdue for a checkup, take this week to schedule a visit with your doctor or to visit a health care facility or clinic for a general checkup," said Dr. Hasbrouck. "Men frequently ignore symptoms and are reluctant to seek medical care until there is a crisis. Early detection and treatment is critical to staying healthy."

Nationwide and in Illinois, men have shorter life expectancies than women. Men also die at higher rates than women from the top 10 causes of death in Illinois, including heart disease, cancer, stroke, HIV/AIDS, homicide and other diseases. Men are less likely to visit the doctor for annual exams and preventive services -- a pattern that must be reversed, Hasbrouck said.

Hasbrouck was a keynote speaker at the Men's Health Week celebration at the Komed Holman Health Center in Chicago, reminding attendees to focus on solutions and work on facilitating access to care and removing barriers that keep many men from going to the doctor.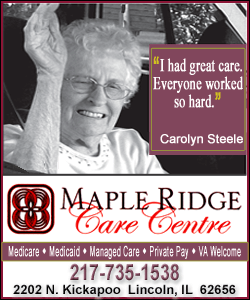 Hasbrouck also reminds men that along with regular screenings and checkups, they should eat healthy foods, exercise regularly, reduce stress, keep alcohol consumption to moderate levels and stop using tobacco.
[Text from Illinois Department of Public Health file received from the Illinois Office of Communication and Information]