The Rec Center on Primm Road will host classes on June 19 and 26 focusing on "street art." Then on June 29 and 30, students will produce street art on two viaducts in the city. The classes will be taught by Lincoln College art instructor Christopher Tice.

Last week Kathy Vinyard of the From the Ground Up group, Roy Logan of the park district and Tice took some time to talk about the project and how it came about.

Vinyard has dedicated herself to finding new ways to improve the overall appearance of our city. When she sees something she believes could be improved upon, she starts trying to come up with ideas of what can be done.

A few weeks ago, she was drawn to the railroad viaducts on South College Street and South Kickapoo, near the waste treatment plant. She said the viaducts have been somewhat defaced and just donít look as good as they could.

She started thinking about what could be done and eventually came to the idea of painting them. But she didnít want to just paint them; she wanted them to become something of interest in the community. She wanted them to add to the neighborhood in a unique way. Her thoughts evolved to street art, something sheíd seen done in other places.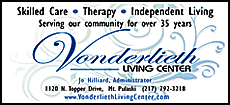 But she also knew it was a big undertaking that the From the Ground Up group wasnít entirely prepared for. Thatís when she thought of Logan and the park district.
The park district often offers classes on a wide variety of subjects, and when Vinyard approached Logan with the idea, he was all in favor.
From there, the two went in search of an instructor. Their first thought was to contact the local colleges and see if anyone would be interested in taking on the project. Tice was not only interested, he was already versed in the subject and volunteered to give his time to conducting the classes.
Vinyard said that as she and Logan talked with Tice, she realized that while she knew what she wanted to do, she really didnít have an accurate concept of what street art is and how it is done.
Logan said it was a new topic for him as well. He said at one time he told Tice that he really needed some visual examples because he really couldnít wrap his mind around what they were going to do.
Street art can be as simple or as complicated as the artist wants it to be. It can consist of lifelike images of people, places or things, or it can be cartoonish or geometric. The possibilities are only limited by the confines of the imagination.
Street art has become a popular art form that actually derives from graffiti. In the purest sense of the word, graffiti has been around since prehistoric man.
Cave men scratched drawings of their daily lives on the walls of their caves, and that was the first graffiti. It was also used in biblical times as Christís followers used symbols to relay messages to other believers.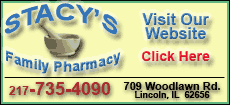 During times of oppression, symbols were also used as a secret code to point the way to safe places.
Today, that same practice of using symbols as a secret language is still in practice by a very unique group of people. Tice explained that there is a spinoff of graffiti called hobo art, and it is a secret code among those who travel the railways without permission. He said marks on boxcars are sometimes graffiti, but sometimes they are messages to fellow travelers, indicating safe places to stay, for example.
When most folks think of graffiti, they picture teenagers in rebellion, using spray paint to deface public property. What becomes interesting about this is as these kids worked to make their mark, they were in some cases creating art that was visually appealing.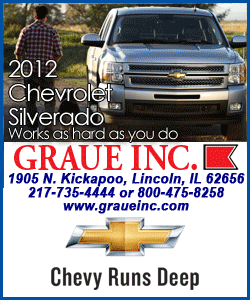 That is how street art evolved into something popular. Today, people are allowed to create their art on city streets, on walls and viaducts, and it adds to the interest of the object being painted.
Tice said one of the most well-known street artists today is Shepherd Fairey, whose talent has led him to do a wide variety of art projects, including posters of President Barack Obama.
Another well-known artist is Banksy. Banksy is referred to by critics as satirical and subversive, with works that display dark humor. Part of his method involves the use of stencils instead of freehand.
Tice said it is this style that he will work to teach students. He said each student will be given a large piece of cardboard that they will draw their own design on. Later they will cut the design out, creating a stencil.
Tice will then create a composition for the viaducts that incorporates each studentís stencil.
Tice said he will teach the students how to create their stencils, but he isnít going to guide them in what they create. They will be able to use their own imaginations to make something that is truly their own work.
On the day of the painting, students will place their stencils on the walls of the viaducts and paint over them, leaving behind their design.
Tice said what he does want to discourage is words in their stencils. A few might be OK, but he said he wants them to remember that what they write, they have to cut out, and that can be a very daunting task.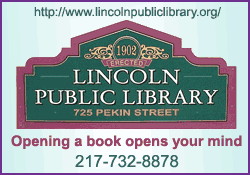 Tice also said that depending on how many students they have, they may need additional days to do both viaducts. Ideally he said it would take about 20 people per viaduct to get both of them done in two days.
The first set of classes, on June 19, will be specifically for students age 12 and up. Tice said heís hoping those students will then return the next week to offer assistance in the next class, which will be specifically for those age 12 and under.
Vinyard said she really hopes families will take the classes and work together on painting day. Logan added to that, saying that adults were going to be important on this project, as the painting starts at the top of the structure and works its way down.
Before they wrapped up talking about this new project, Vinyard said she wanted to acknowledge the city of Lincoln for granting permission for the project and also Greg Basford at Heritage Packaging, who donated the sheets of cardboard, and Habitat for Humanity, which donated some of their leftover painting supplies.
In addition, she said the city street department will power wash the viaducts prior to the painting.
Logan said that while it would be nice to know ahead of time how many students they will have, advance registration is not required. To find out more about the classes and the cost involved, email the park district at info@lincolnparkdistrict.com or call 732-8770.
[By NILA SMITH]
Street artists