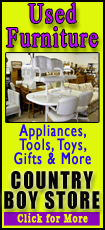 The Department of Agriculture estimated in a report released Tuesday that 851 million bushels of corn will be left at the end of the current season.
Also left unchanged is the estimated average price for corn at $5.95 to $6.25 per bushel. Prices for corn to be delivered in July are 8 cents lower $5.83 per bushel.
Soybean ending stocks for the season are projected at 175 million bushels, down 35 million. The estimated average soybean price is unchanged at $12 to $14 per bushel.
Soybean prices for July fell 3 cents to $14.21 in morning trading.
Copyright 2012 The Associated Press. All rights reserved. This material may not be published, broadcast, rewritten or redistributed.