English and Celtic duo at Dickson Mounds Museum

Send a link to a friend
[June 13, 2012] LEWISTOWN -- The folk duo February Sky will perform an unusual mix of traditional English folk songs and original, quirky, humorous songs Saturday at 7:30 p.m. at the Dickson Mounds Museum. From old-time English ballads to stellar songwriting, this group delivers songs that tell stories of lives and feelings, resonate with messages of social justice, and adroitly expose human nature.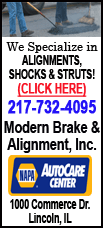 February Sky is traditional singer and Celtic guitarist Phil Cooper with songwriter and singer Susan Urban. Cooper sings and plays his own arrangements of traditional songs and tunes on six-string guitar and cittern, and he also interprets a number of carefully chosen songs from the best of modern folk song writers, as well as backing up Urban on her songs. Urban is a writer of story songs and humorous "slice of life" songs. She accompanies her songs, plus Cooper's songs and tunes, on six- and 12-string guitar, six-string banjo, mountain dulcimer, and hand percussion instruments. The two musicians present a combination of old and new songs addressing the widest possible range of experience, complete with vocal harmony, intricate instrumentation and thoughtful stagecraft.

The program is part of the Hickory Ridge Concert Series, hosted by singer-songwriter Chris Vallillo. Concerts are scheduled for the third Saturday of every month at Dickson Mounds Museum and begin at 7:30 p.m., with the museum lobby opening at 6:30 p.m.
There is an admission charge of $5 per adult and $3 for children under 12. Sitting is limited to the first 150 people.
Coffee, drinks and a variety of desserts are available during intermission.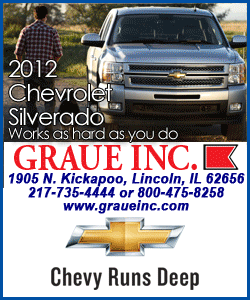 The Dickson Mounds branch of the Illinois State Museum is located between Lewistown and Havana off Routes 78 and 97. The museum is open free to the public from 8:30 a.m. to 5 p.m. every day. Tours and special programs are available for groups with reservations. For more information call 309-547-3721 or TDD 217-782-9175 or visit the museum's website at www.experiencedicksonmounds.com.
For more information about February Sky, visit http://www.februarysky.com/.

[Text from file received from Dickson Mounds Museum]