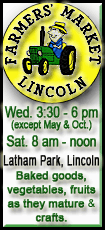 The new facility is designed to reflect the Route 66 era. An official opening date has not been set. For a drawing of the front of the museum, click here.

The project is being organized by the museum's foundation, and funding is being provided entirely through private sources and grants. In addition, the Litchfield city administrator, Andy Ritchie, P.E., is currently riding a bicycle on Route 66 from California to Chicago to raise money for the new museum and visitor center.

"Litchfield is a popular destination for travelers exploring Route 66, and this museum and welcome center will further enrich our visitors' knowledge and perceptions of this area," said Carol Burke, tourism coordinator for the city of Litchfield. "Three miles of the original Mother Road pass through Litchfield, and several iconic restaurants and businesses dating from the 1920s through the 1950s continue to operate here, including the Ariston Café and the Sky View Drive-In. Visitors here can experience the oldest restaurant still operating along Route 66 in Illinois, as well as only continuously operating drive-in movie theater along the historic road in Illinois."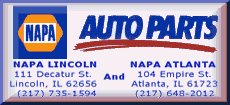 This year the Route 66 Association of Illinois' annual motor tour stopped in Litchfield, bringing many Route 66 enthusiasts for lunch at the Wooden Nickel Winery. The grand marshal of this year's tour was Nicholas Adam, co-owner of the Ariston Café. Opened in 1924, the Ariston Café is a member of the Route 66 Hall of Fame.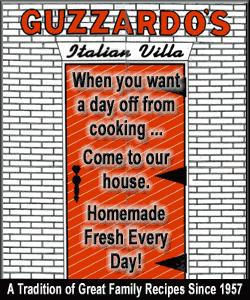 Where land and water come into play
In addition to its Route 66 appeal, Litchfield offers visitors a diverse mix of recreational experiences, including the 1,400-acre Lake Lou Yaeger for water sports, a historically preserved downtown area with many points of interest, 250-plus hotel rooms, a broad range of dining options, nearby golf courses and wineries, antique shopping, camping, picnicking, biking, and horseback riding.
Litchfield (pop. 7,000) is conveniently located on Interstate 55 midway between the St. Louis metropolitan area and Springfield. Long known as a commercial and industrial crossroads with strong Route 66 history, today Litchfield is a diversified and classic Midwestern community that is proud of its regional influence and growing tourist appeal. Residents, businesses and visitors enjoy a relaxed lifestyle supported by a stable economy, established industrial infrastructure, broad range of retail and cultural amenities, solid educational system, regional health care center, and a large public lake offering outdoor recreational opportunities and lakefront living.
For more information, see www.visitlitchfield.com or call 866-733-5833.
[Text from file received from Litchfield tourism]