IEMA highlights outdoor event safety in June
Send a link to a friend
[June 14, 2012] SPRINGFIELD -- Fairs, concerts, street festivals and sporting events are just some of the hundreds of outdoor events that will take place this summer throughout Illinois. While event organizers and participants hope good weather will prevail during the event, planning for the possibility of severe weather is important for ensuring everyone's safety.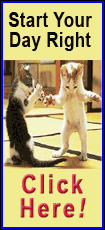 Throughout June, the Illinois Emergency Management Agency is encouraging outdoor event organizers and people attending those events to be prepared for the unexpected.

"Outdoor events can range from a few hundred participants to more than 100,000," said IEMA Director Jonathon Monken. "But every event, large or small, should have a plan for monitoring changing weather conditions, alerting participants to approaching hazardous weather and moving people to a shelter if conditions warrant."

Monken added that people attending outdoor events should also be aware of weather conditions and follow instructions by event organizers if severe weather threatens.

One of the largest events in Illinois each year is the Illinois State Fair, which often draws more than 100,000 people a day to the fairgrounds in Springfield. State fair officials have long maintained a plan for ensuring the safety of people on the fairgrounds. That plan was recently updated following meetings with representatives from the National Weather Service's Lincoln office.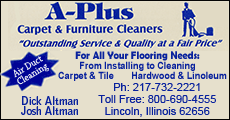 "Safety for fairgoers is of the utmost importance," said Amy Bliefnick, state fair manager. "Although the fair always has had an excellent safety record, this was an opportune time to improve our communication with the National Weather Service and the Illinois State Police."
The state fair's plan details coordination between the weather service, state police and fair officials. For the 2012 Illinois State Fair, the NWS will provide daily weather briefings to state police and state fair officials; be available 24/7 for questions about current weather conditions upon request; and provide telephone notifications of imminent hazardous weather threats and high-impact weather events. The plan also addresses how information about approaching hazardous weather will be disseminated throughout the fairgrounds and what facilities will serve as shelters.
The state fairgrounds emergency plan has been activated on several occasions, including during the 2011 Illinois State Fair when a severe thunderstorm packing high winds approached the area. Fair attendees were notified through the public address system and advised to seek shelter inside one of the more than 170 substantial buildings on the fairgrounds.
IEMA and the NWS recommend that managers of large outdoor events develop emergency plans that include:
A way to receive information about storms in the area, such as monitoring TV or radio coverage, the Internet, NOAA Weather Radio, commercial services, and NWS forecasts.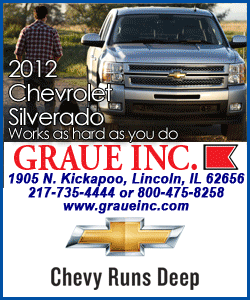 A plan to follow when bad weather threatens the venue, including written instructions on how to contact local emergency management and the NWS.

Several methods for notifying attendees of the approaching danger, such as a public address system, internal TV or radio broadcast, text and email message alerts, and staff announcements. In addition, severe weather safety guidelines and evacuation procedures should be printed in event programs.

A place to shelter attendees during severe weather and signs to inform attendees where the shelters are located.

Educational materials to ensure attendees are made aware of precautions the venue has taken and the actions people should take when notified of a severe weather threat.
"Summer in Illinois means there will be numerous outdoor activities. Summer is also when thunderstorms can cause problems during outdoor events. The main thing people can do is check the forecast and plan accordingly. When thunderstorms are in the forecast, the first step is to make sure you or someone at your gathering has a way to monitor weather conditions by using a mobile device or a weather-alert radio. The second step is to have a secure shelter you can quickly get to if a thunderstorm is approaching," said Chris Miller, warning coordination meteorologist for the NWS office in Lincoln.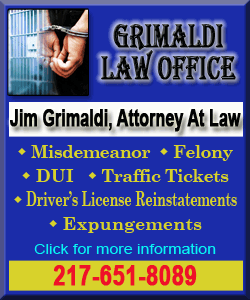 Information for outdoor event organizers and participants is available on the Ready Illinois website at www.ready.illinois.gov.
[Text from Illinois Emergency Management Agency file received from the Illinois Office of Communication and Information]