LC-N's Christene Winkler receives national award for teaching in ABE program

Send a link to a friend
[June 15, 2012] NORMAL -- Dr. Christene "Chris" Winkler, who serves as division chair of business programs at Lincoln College-Normal, has been recognized by the Commission on Accelerated Programs with the 2012 Excellence in Teaching Award for her teaching and dedication to students in LC-N's Accelerated Bridge to Education program, known as ABE.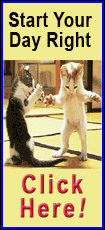 The Commission on Accelerated Programs serves as an advocate for accelerated and alternative formats to education and exists to provide access to higher learning to underserved learner populations, in particular working adults.

As one of two recipients of this national award, Winkler will attend the commission's annual conference in August at Metropolitan State University of Denver. The award will be presented to her on Aug. 3 and she will participate as a panelist during the conference's session "Best Practices in Teaching Accelerated Courses."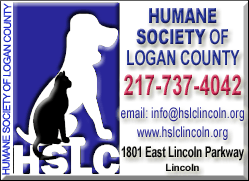 Since her arrival at Lincoln College-Normal in 2003, Winkler has been the anchor of the business program in both the traditional and nontraditional programs. The ABE program began at Lincoln College-Normal in October 2007, and Winkler began her work with the accelerated adult students in June 2008. As a result of her positive experience in teaching in the accelerated format and with the adult students, she became the lead faculty for the ABE program in August 2009 and then became division chair of business programs in August 2011.
"Colleagues and students of Dr. Winkler agree that she is known on campus for her rigor. Additionally, she is committed to the idea that students return value to the organizations that sent them for further academic and professional development," said Dr. Gigi Fansler, Lincoln College's vice president for academic affairs. "She focuses on developing students to be critical thinkers in order to drive their organizations to new heights in a fast-changing world. She provides honest and constructive feedback to her students in the spirit of coaching them to welcome constant opportunities to improve and self-evaluate. Many of her former students regard her as a key person on their road to academic and professional success."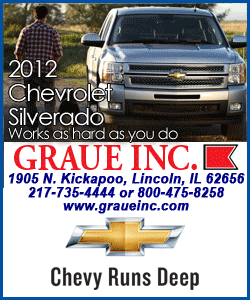 In March 2011, the International Assembly for Collegiate Business Education awarded certificates of first-time accreditation to Department of Business at Lincoln College-Normal. Winkler was a driving force in the college's attainment of the IACBE accreditation, which recognizes excellence in business education for student-centered colleges and universities throughout the world.
Winkler received her Ph.D. in management in 1997 from the University of Missouri-Columbia and her MBA from Western Illinois University in 1988.
For more information on the Commission on Accelerated Programs, visit http://www.capnetwork.org/. For information on the ABE program, visit http://www.lincolncollege.edu/
normal/abe/index.php.
[Text from file received from Lincoln College]